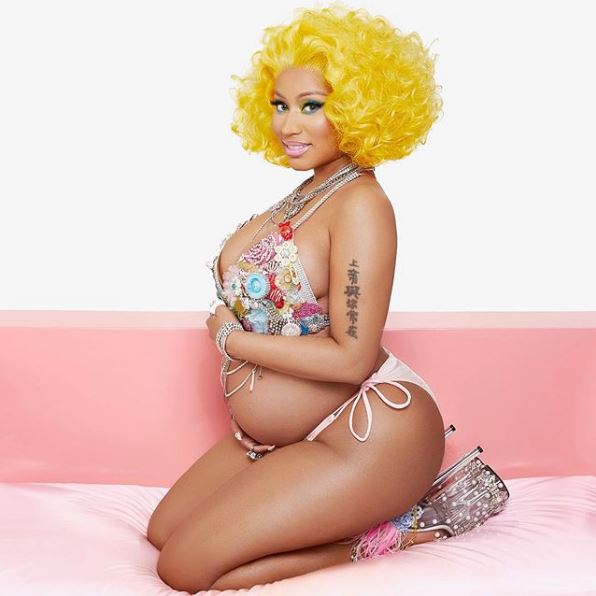 On the set of Nicki Minaj's Tekashi 6ix9ine collaboration 'TROLLZ', Nicki posted a photo that had some fans speculation whether she might be pregnant. DJ Boof asked her in the comments whether he was going to be DJing the baby shower, which fans went crazy about. In the end he walked it back, saying he didn't know if she was pregnant or not.
This morning, Nicki has announced some huge news. She posted a picture of her baby bump with the caption "#Preggers", confirming the rumors. As expected, her fans are very excited with the development.
"Love. Marriage. Baby carriage. Overflowing with excitement & gratitude. Thank you all for the well wishes," she wrote on Instagram. Check out the announcement plus pics below. Congrats to the couple!