Top UK rapper Skepta has hinted that he will be retiring from music.
The rapper appears on new Jae5 track 'Dimension', alongside Nigerian singer Rema which comes along with a video that was filmed in Ghana. You can watch it below. "Skepta and Rema are the perfect combination. 'Dimension' is a meaningful track with a vibe! Skepta as always delivers the maddest verse and Rema on the hook—that guy just isn't normal! I hope everyone enjoys the track," Jae5 said in a statement.
But while promoting the single on social media, Skepta said that it is a verse that he recorded last year and once it's released, he's "out." Talking about the newly released track in his Instagram stories, Skepta wrote, "Still can't believe Jae5 called the song "Dimension" such a nonsense name lol"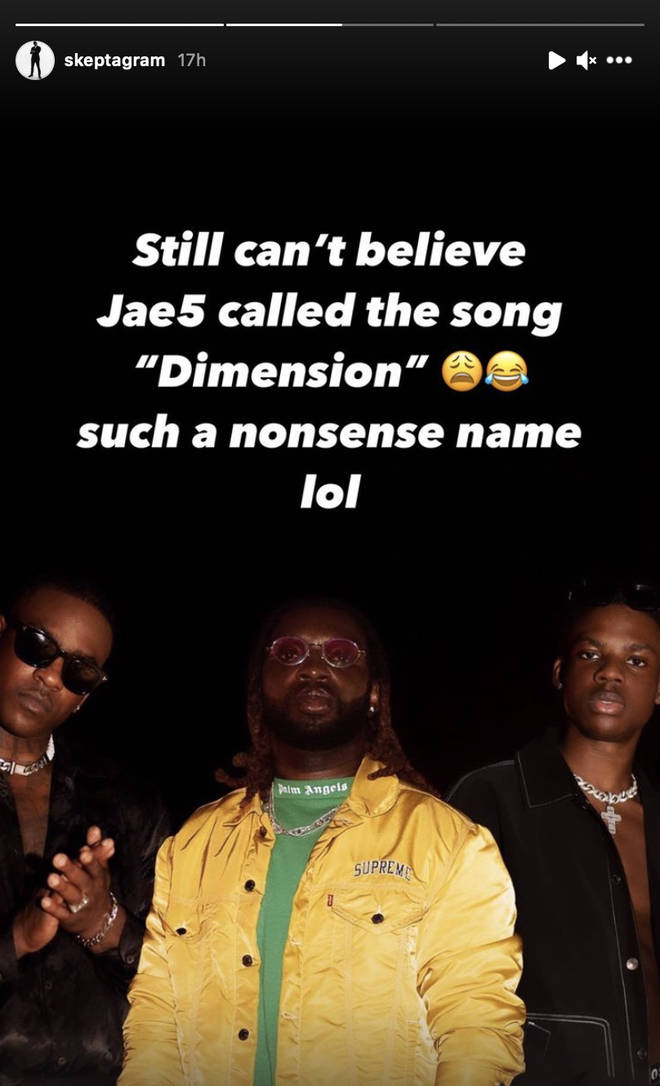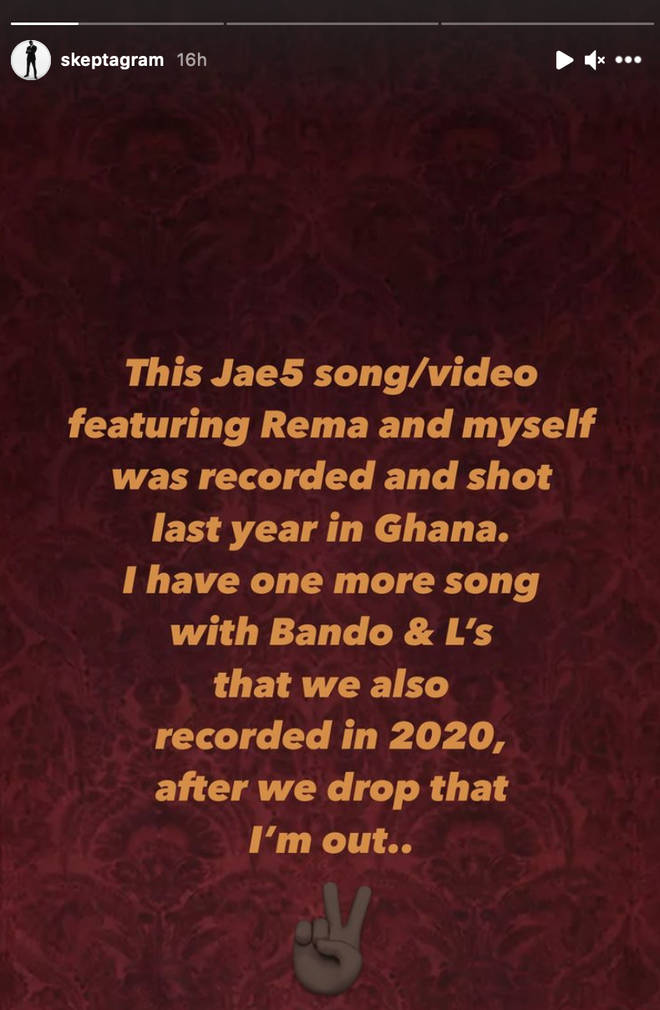 Shortly after, he shared another story where he hinted that he will be retiring from music. "I have one more song with Bando & L's that we also recorded in 2020, after we drop that, I'm out ✌🏾" he wrote. This comes just a few days following another IG story he had published where he wrote, "Any verses you hear of mine this year, were all recorded last year. I've stopped recording 2021 🚫".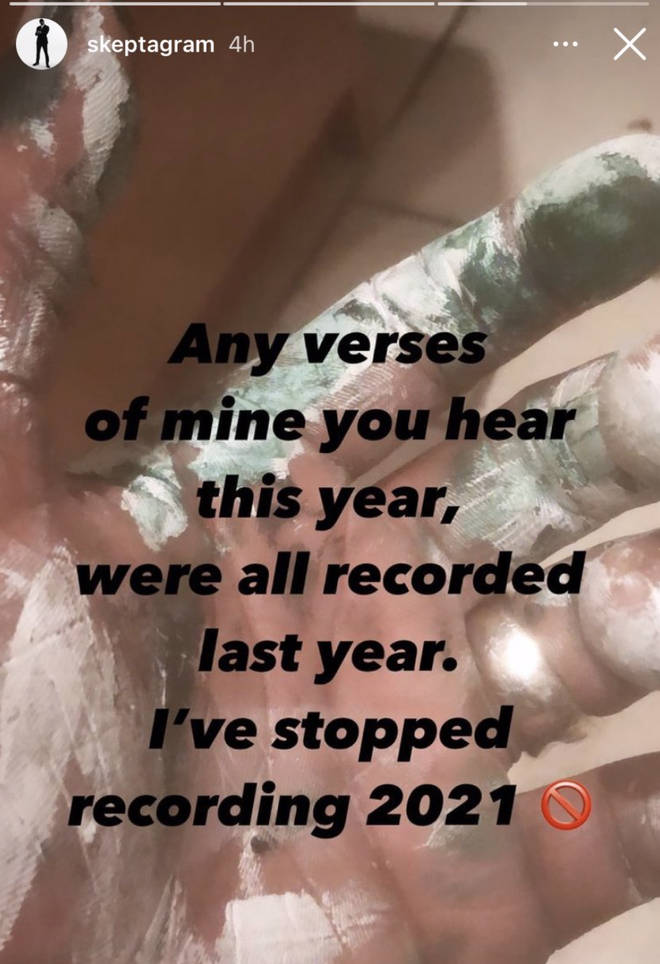 Fans have reacted to the news on social media. Late last year, it was reported that Adelle was dating the UK rapper following her April 2019 split from husband Simon Konecki. According to a People insider, "things have been heating up" for the couple lately, about a year after The Sun first linked them together. "They run in the same circles in London, and she's having fun," People's source added.
damn! skepta really about to retire. jeez! that's a tuff one to take tbhh

— Omari (@mikedagodfarda) March 18, 2021
If skepta retire.. 😞 pic.twitter.com/tW1yd7ZIBz

— Rico 🇳🇬 (@Rico_Ray10) March 18, 2021
Skepta is still hands down the best this country has to offer. So this guy can't retire. Especially when we haven't done a song together 🙏🏿

— Chiedu Oraka (The Black Yorkshireman) (@orakald) March 19, 2021