The Hip Hop community is mourning the loss of Memphis rapper Young Dolph who was gunned down in his hometown on Wednesday afternoon.
Maurice Hill, the owner of Makeda's Butter Cookies store where the shooting happened, said that the rapper had walked into the store to buy cookies. Someone then drove up and shot and killed him at the South Memphis bakery. Police has released surveillance pictures of suspected shooters, the two people who stood outside of Makeda's and opened fire.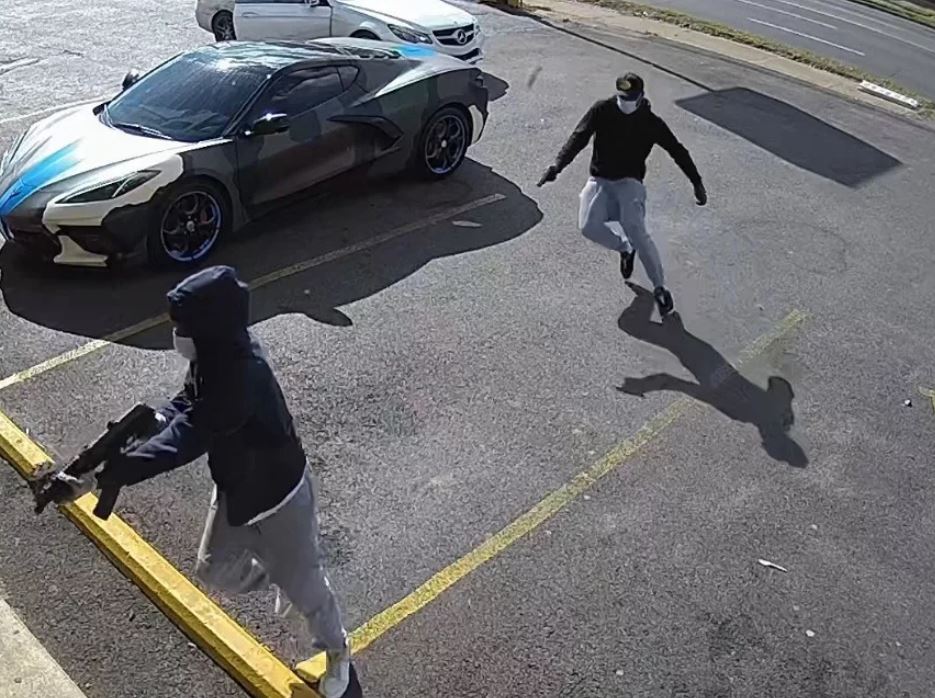 The two masked suspects are seen getting out of a white, two-door Mercedes Benz armed with guns, as they approach the rapper to shoot him. No arrests have been made in the 36-year-old's death so far.
Please see the attached photos of the suspects and suspect vehicle from the 2370 Airways Boulevard murder.

Anyone with any information is urged to call CrimeStoppers at 901-528-CASH. pic.twitter.com/LzYLPJLlOc

— Memphis Police Dept (@MEM_PoliceDept) November 18, 2021
Today, the rapper's last known interview has surfaced. It took place with Memphis TV station WREG two days before his death, showing support to a local cancer clinic where several of his family members received treatment.
"Over the years, I had several family members to come through here and been patients of this clinic, so I just really wanted to show up and show them my support, and show them how thankful I am, just for them being there," he said. "I appreciate all the love, all the support throughout the whole city," he continued. Watch the full clip below.