It's official: Beyonce is releasing a new project called Act 1: RENAISSANCE.
Speculation about new music from the superstar got fueled on the internet after she cleared her profile images from every single social media platform earlier this week. Today, it has been confirmed that her new album titled Act 1: RENAISSANCE is coming. We have a released date too: July 29.
It is not yet confirmed whether the whole album will be available at once as the "act 1" term is a bit confusing but we surely know it's a full length since the pre-order has revealed 16 songs in addition to the official website mentioning the word "album" all over the description.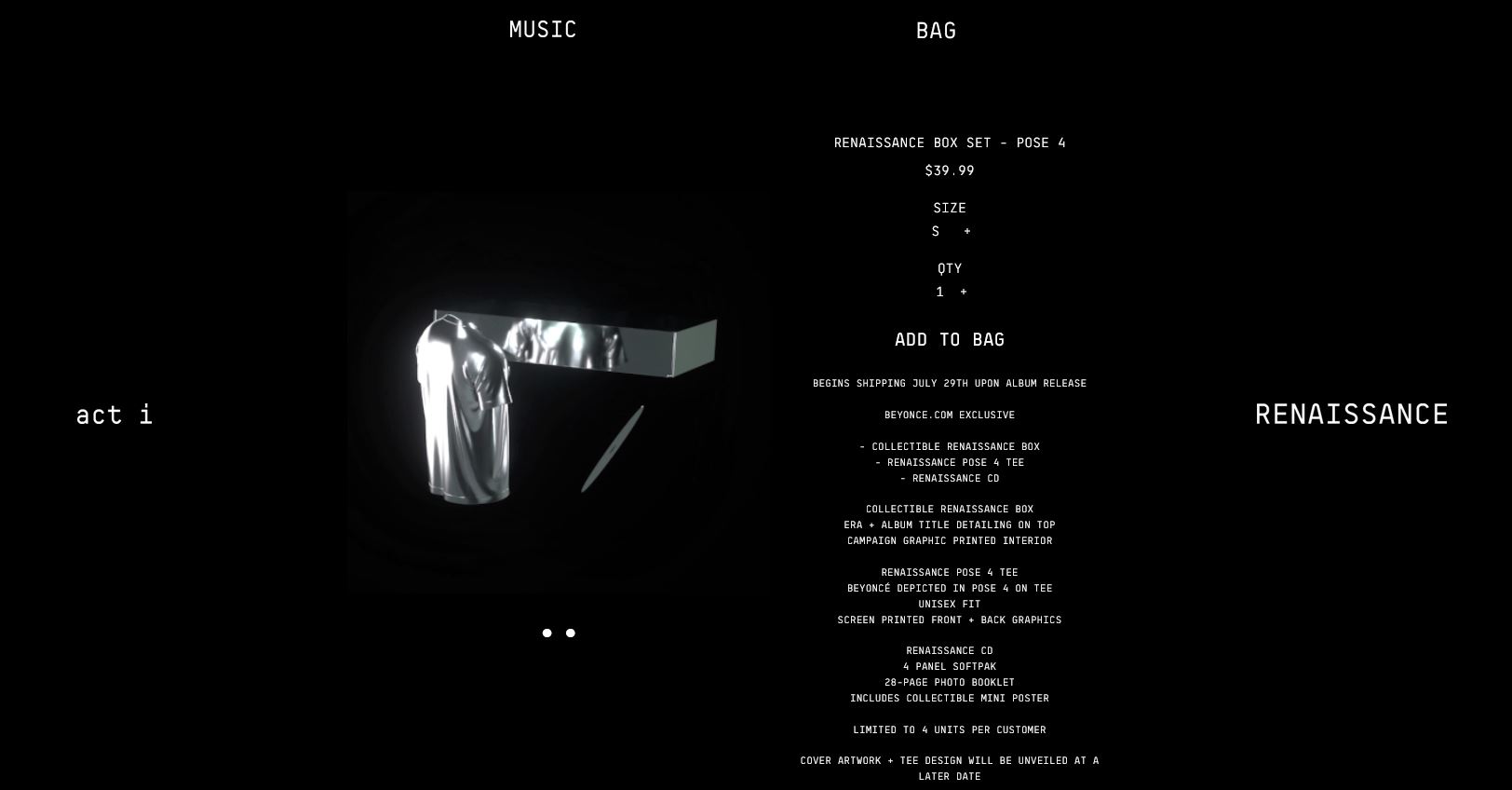 BEYONCÉ | ACT I | RENAISSANCE | 16 tracks.

July 29. pic.twitter.com/7q26zZo0ya

— BEYONCÉ LEGION (@BeyLegion) June 16, 2022
Both Spotify and Apple Music have also confirmed the release date on their social media. Stay tuned for more details. Bey's last studio album Lemonade was released back in 2016, ending up being both critically acclaimed and commercially successful. In 2019, she curated and contributed to the soundtrack of The Lion King: The Gift which didn't end up being a big success.