Nipsey Hussle's accused killer Eric Holder has been convicted of first-degree murder.
A jury of nine women and three men held that Eric Ronald Holder Jr. acted with premeditation when he opened fire on the rapper with a black semiautomatic in one hand and a silver revolver in the other during the incident in front of Nipsey's Marathon Clothing store on March 31, 2019.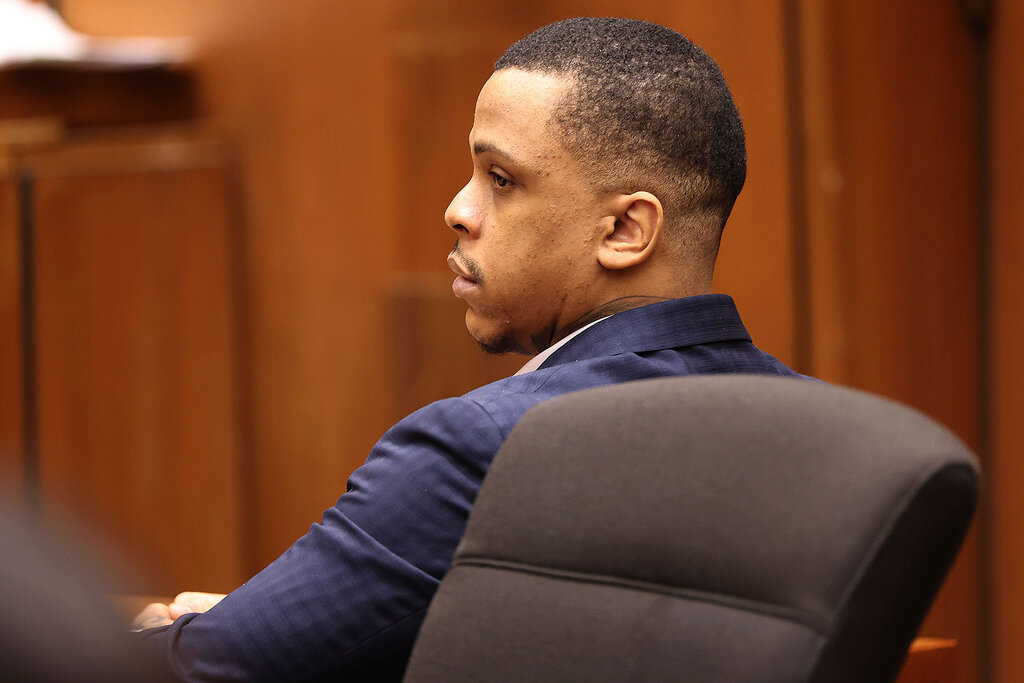 He was found guilty of first-degree murder, attempted voluntary manslaughter and possession of a firearm. He was found not guilty of attempted murder against Kerry Lathan, who was wounded in the same attack. He had pleaded not guilty. He now faces up to life in prison.
Eric Holder's lawyer argued that his client had no intention of harming either of the wounded men, both of whom were strangers to him, when he attacked Hussle outside of store in the Crenshaw neighborhood where both the rapper and his assailant grew up, reports NY Times.
Authorities had a hard time getting people to testify in the case. "I don't know nothing, don't see nothing," Mr. Lathan, who was wounded in the incident, said during his turn on the witness stand. "You don't want to testify about what happened?" the prosecutor asked.
"That's right," Mr. Lathan said.
Last week, Eric Holder was attacked by multiple individuals in the holding cell at the jail. The attack included a razor and the back of his head was cut for which he needed staples.