Nicki Minaj is currently finishing her fifth album which should be coming soon, hopefully.
The rapper has sit down for an interesting interview with i-D magazine but it's actually JT of City Girls who asks her the questions. During the chat, Nicki discusses her icon status, influences, the landscape of hip hop, status of the upcoming album and more.
Nicki on her new album:
The fifth album. I'm not gonna say when it's gonna come out, but the album will be out soon. And I am working on a nail design company, where people will be able to buy my press-on nail with dope designs. I was already working on that before someone auctioned my press-on nail for $50,000 or whatever they spent on it.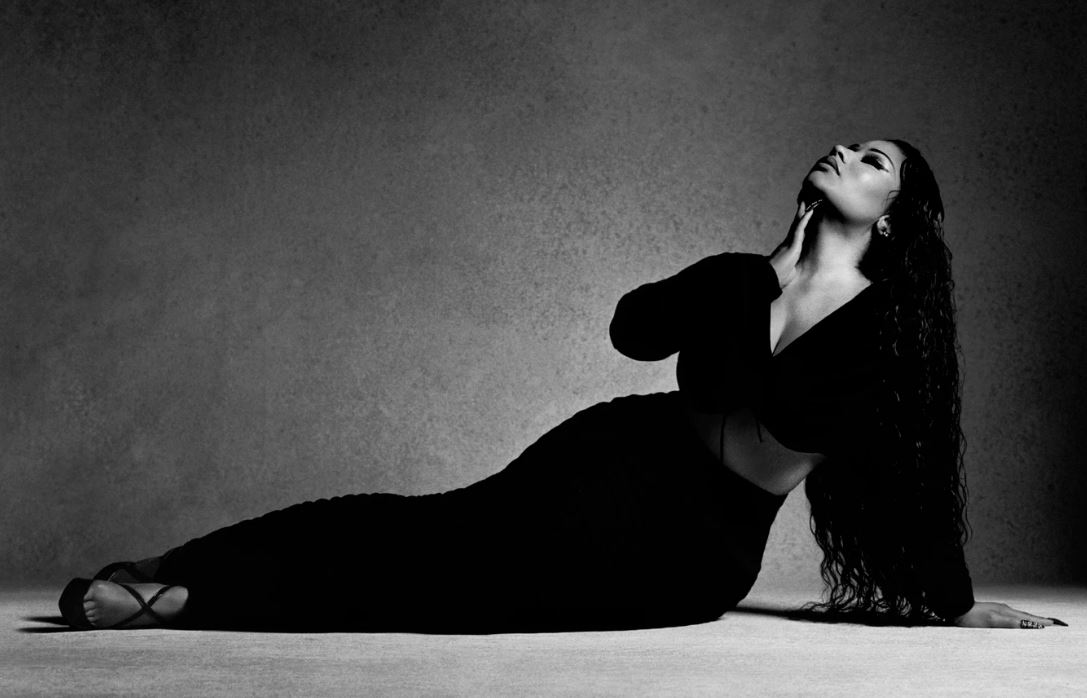 Nicki on being outspoken:
Well, there's a huge misconception with people who come across as outspoken. The misconception is that we're so strong. Just because a person fights back, doesn't mean they're not afraid. I have suppressed years' worth of things that I've wanted to say. People have lied about me, and I didn't respond. There's always been a level of fear there because this is a business. This is not walking down the block and jumping double dutch. This is a job. And the same way people at a nine-to-five can lose their job, and won't be able to pay their bills, an artist can lose their job. They can lose their spot; they can lose their money. So, there's always some reservation there. But I've decided that I have to speak up now. You know, I see the hip-hop community praise so many other people for speaking up for themselves, but for some reason they seem to have an issue when I do it. Once I realised that there's that double standard, I decided I don't give a shit anymore. The last part of it is that if I never rap again, I will still leave this earth as an icon. I guess there is a little less fear now at this point in my career because I realise that my fans aren't going anywhere. I've paid my dues.
On her influences:
Foxy Brown. I still probably at times sound similar to her. I would listen to this woman non-stop. Finding out she was from Trinidad was so freaking amazing to me, because I never imagined that a rapper could be from my country. She's so precise with her delivery, and so clear. And I really love clarity in raps. The other ones that shaped my overall style a lot are Lil Wayne, especially in the beginning, I used to do a lot of things that were similar to him and Jay-Z. One of my first faves actually was Slick Rick. I've always loved the British accent, I still do.