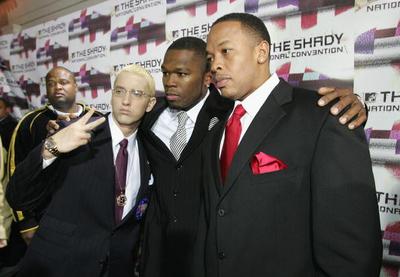 I know the other blogs dont bring such juicy info to you but I will. Lol.
Eminem's new single 'Crack A Bottle' has been released to Airplay. Since then, it's the 'Most Added' song and has the 'Most Increased Plays' this week on the Rhythmic radio.
I know that is some good news for all you Em stans. The single which features Dr. Dre and 50 Cent is off Eminem's new upcoming album Relapse which has no official release date yet.