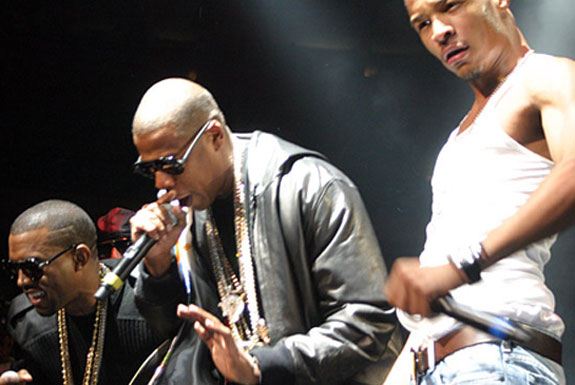 It was revealed today that hip-hop heavyweights Jay-Z, Kanye West, Lil Wayne and T.I. will be joining forces next month to perform their hit "Swagga Like Us" at the 51st annual Grammy Awards.
The song, which features a sample from another Grammy nominated song – M.I.A.'s "Paper Planes"- is vying for a trophy for Best Rap Performance By A Duo or Group.
It was also announced this morning that Tip will have his own spot at the event with Justin Timberlake. The duo will most likely debut their song "If I" which leaked last month.