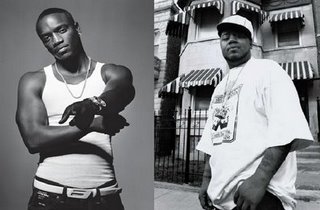 Homie Vee keeps his promise and blesses us with another gem. It's the full and CDQ version of Twista's track 'On Top', the unfinished version of which has actually been going around for a quite a while now. Check this out coz It's hot. Twista's new album Category F5 coming real soon.
*Update: I was told by a few people (including homie Kingz) that the guy on the hook may not be Akon and someone else doing it for a demo. DJ Vee just confirmed to me that it is in fact NOT Akon. According to him, the real version is coming soon !
*Latest Update: Yes ! As mentioned by Vee, the real version with the real Akon on the hook is here. Check it out & enjoy !
Download here – On Top (Feat. Akon)
Alternative link – On Top (Feat. Akon)