Now this is truly hilarious. Rick Ross was scheduled to do an autograph signing at the Midtown Best Buy in NYC yesterday at 7 pm. This was of course in celebration of his new album Deeper Than Rap which released this week.
Below are some pictures taken from the spot with the specific timeline to give you an idea how big a fan following was present for the event !
9 AM: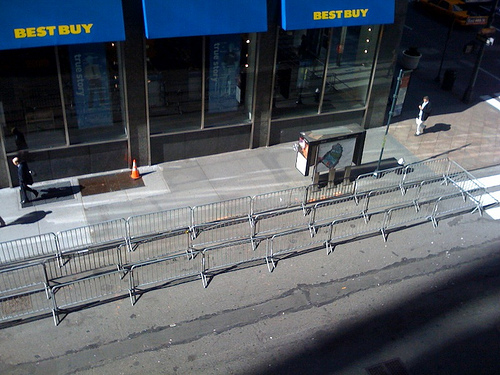 Hit the jump for the rest !
1 PM: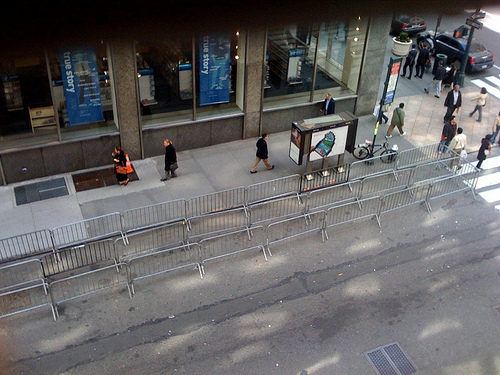 The following flyer is handed out to all those around (if any..) the area: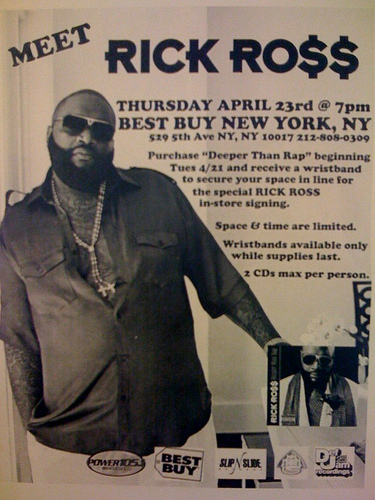 4 PM: Some activity at last !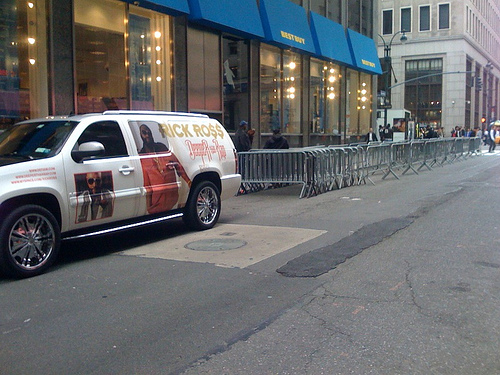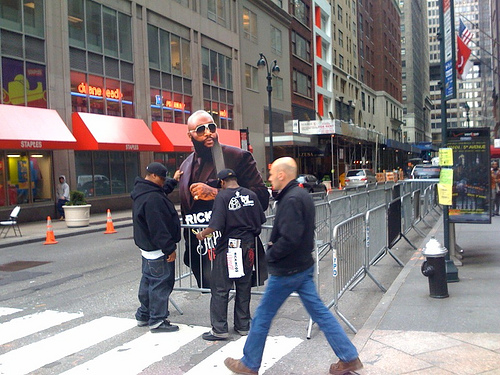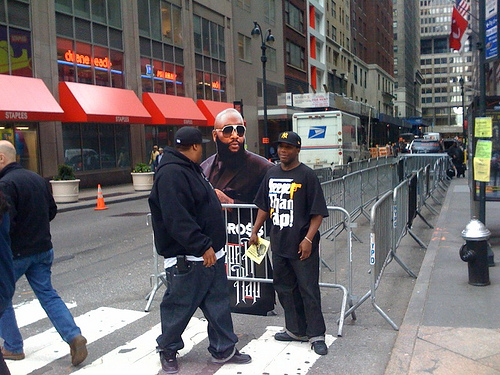 4.30 PM: Damn! No One???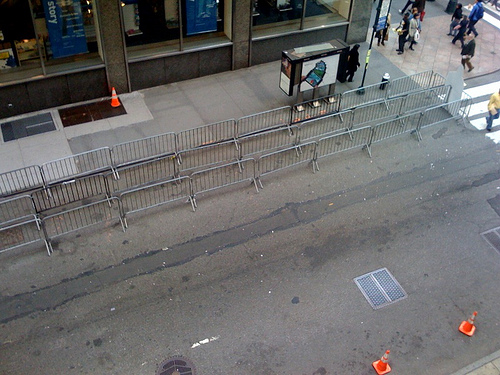 5 PM: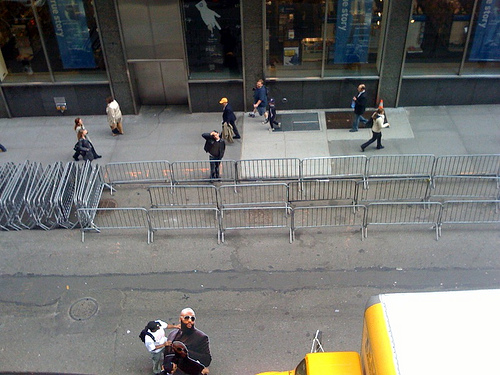 5.30 PM: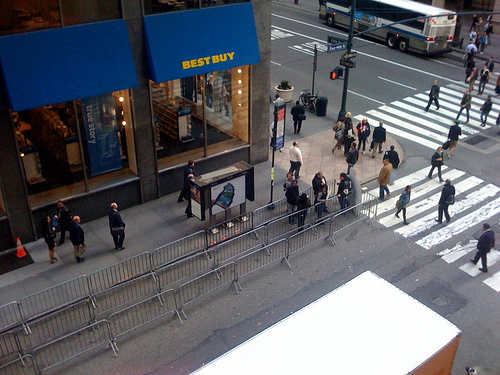 6 PM: Finally SOME people gather to meet Officer Ricky !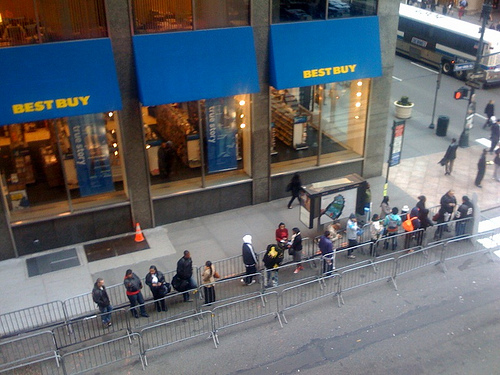 Haha.. He has a decent album for sure. Yea, I said decent coz I did not find it great. But his claim about defeating 50 and that he might go at Eminem just bug me really.
Props GUSU