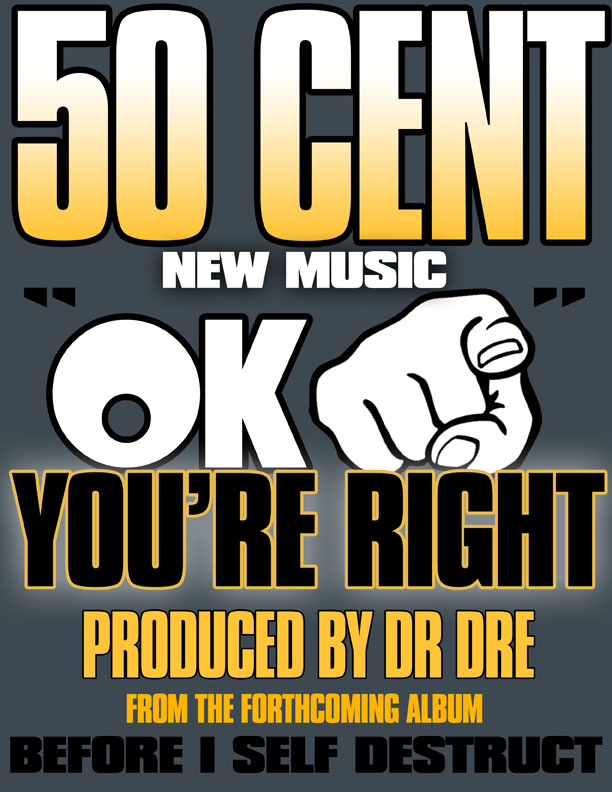 New 50 and I don't post? Here goes a radio rip of 50's new tune produced by Dr. Dre. Word is that this is off Before I Self Destruct but it is not confirmed. 50's rocking Eminem's 3 AM flow on this one and I'm not minding it somehow.
*Update: Ok, as you can see the artwork above, it's pretty much confirmed that it's from BISD.
*Post updated with CDQ. Shit definitely goes hard. The length of the track(3:06) tells me that it's aimed at being a (potential) single. Let's wait and watch though.
Download here – Ok, You're Right