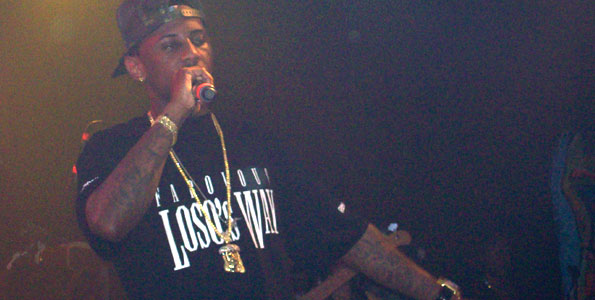 Now that the 'Best of Both Worlds' sort of project with Ne-Yo is confirmed, Fabolous took some time off after his Reebok concert in New York and sat with Ballerstatus to further elaborate on the project. He took another name who might be featured heavily on the album: Producer/Writer/Singer, Ryan Leslie.
BallerStatus.com: When can we expect some music from the Neyo-Loso album?

Fabolous: Neyo actually just sent me a joint, and I'm working on a joint, so I could send him. It's just a situation where we probably won't be able to work in the studio together that much. So we just send each other stuff back and forth. I really can't tell you when a single will be coming, but we are trying to work with Ryan Leslie, and make that chemistry and magic happen.
This could be big actually.