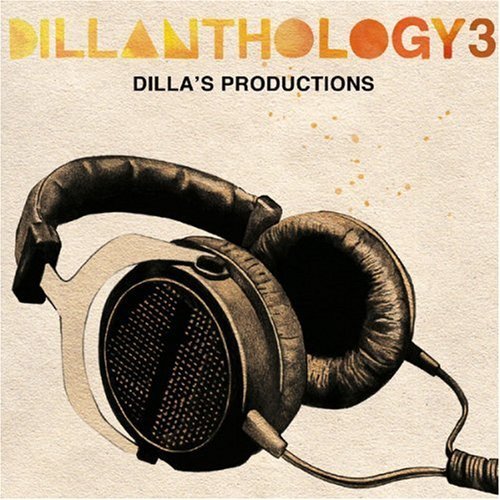 For all you classic Hip Hop fans, this drops on October 13th. You can also check out the Press release and the track list after the jump.
In his brief 32 years J-Dilla, otherwise known as Jay Dee or James Yancey created and shaped a new sound for Hip-Hop that inspired beat smiths, MCs and music lovers around the globe. With an incredible line of production credits for De La Soul, Tribe Called Quest, Erykah Badu, The Pharcyde, Janet Jackson, Busta Rhymes, Common, D'Angelo, his own crew Slum Village and so many more it is little wonder that J-Dilla has been described as a visionary, a genius & the quintessential producers producer by some of the most respected names in the game. The fact that both Pharell Williams & Kanye West name him as their major inspiration speaks volumes to the influence of his distinctive Dilla sound.
His own albums Rough Draft & Donuts on Stones Throw, Welcome 2 Detroit & The Shining on BBE Records stand out as masterpieces of modern music production and capture the imagination of producers, DJs & all music lovers across the world.
In the final part of the Dillanthology trilogy, we present a collections of tracks from his classic solo albums and the Jaylib album with Madlib, the album features guest spots from Guilty Simpson, Black Thought (The Roots), Phat Kat, Common and D'Angelo.
1. J Dilla- WorkinOnIt
2. Jay Dee- Pause
3. Jaylib- Raw Shit
4. J Dilla- Nothing Like This
5. J Dilla- Anti-American Graffiti
6. J Dilla- Glamour Sho75 (09)
7. J Dilla- Won't Do
8. J Dilla- Baby feat. Madlib & Guilty Simpson
9. Jaylib- The Red (INST)
10. Jay Dee- It's Like That
11. Jay Dee- Off Ya Chest
12. J Dilla- Crushin' (Yeeeaah!)
13. J Dilla- Reality Check feat. Black Thought
14. Jay Dee- Featuring Phat Kat
15. J Dilla- So Far To Go feat. Common & D'Angelo