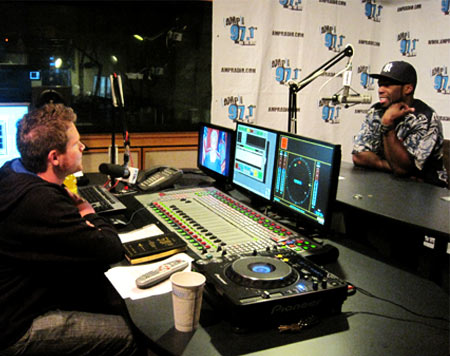 50 Cent sat down with McCabe from 97.1 AMP Radio and talked about his book, Vitamin Water, Before I Self Destruct album & movie, 'Baby By Me' and more.
About the album, he talks about the process of recording with Dre and Em in Detroit. He mentions that Em loves listening to new stuff in his Benz since he likes the system installed in it. He says the album will have a mix of aggressive songs, personal songs and records that attract the average listener.
About Relapse 2, he says he doesn't see it coming this year. 'First or Second Quarter' next year Fif says. That's at the 8:40 mark.
BISD out on November 23rd.