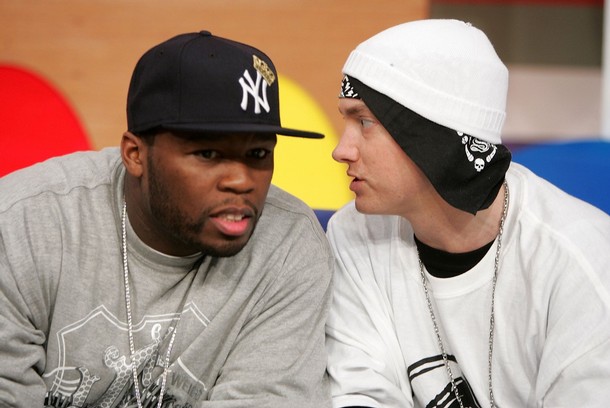 Slim Shady was on on his Shade 45 channel earlier in the day and yes, as expected he revealed a few bits about his upcoming new album Relapse 2. Also, 50 Cent speaks on collaborations on BISD among other things. Snoop was there as well.
Eminem:
Pt.1: Em says Just Blaze has 4 or 5 tracks on Relapse 2.
Pt.2: Em talks DJ Hero.
Pt. 3: Em & Alchemist.
Pt. 4: Em talks The 50th Law. Alchemist talks Chemical Warfare.
50 Cent:
Pt. 1: Speaks on Forever Young Day and ThisIs50 Fest.
Pt. 2: 50 talks about Before I Self Destruct collaborations.
Snoop Dogg:
Pt. 1: Snoop talks bringing Priority Records back.
Pt. 2: Snoop talks about babysitting rappers. New single featuring The-Dream, and more.
Pt. 3: Snoop speaks on the Wonderland High Tour.
Pt. 4: Snoop talks Malice N Wonderland collabos.
Pt. 5: Snoop talks Drake and Em killing Jay-Z on his own shit.