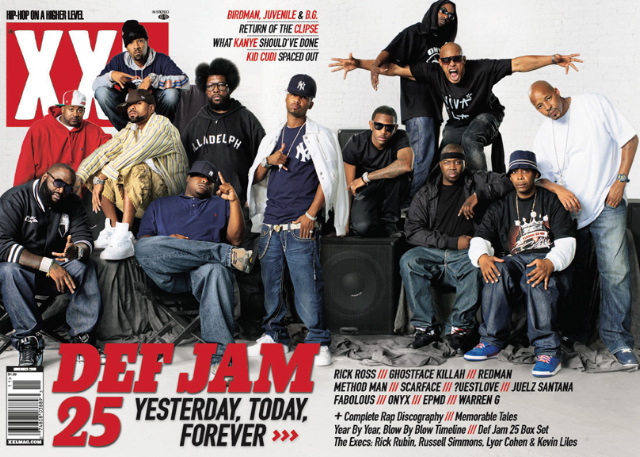 Wow. Got this a few hours back but Gmail was messing things up for me and I couldn't open the attachments. I'm glad it finally worked out.
In the November issue of XXL, Def Jam has a special place. Yea, you saw the entire team on the front cover  already but here are the complete scans from within presenting you the full discography and record sales of the Def Jam artists. Some really interesting observations will come out once you go through it. For example: Ja Rule's Pain Is Love has sold more than Jay-Z's The Blueprint. Yea, right.
All of it after the jump!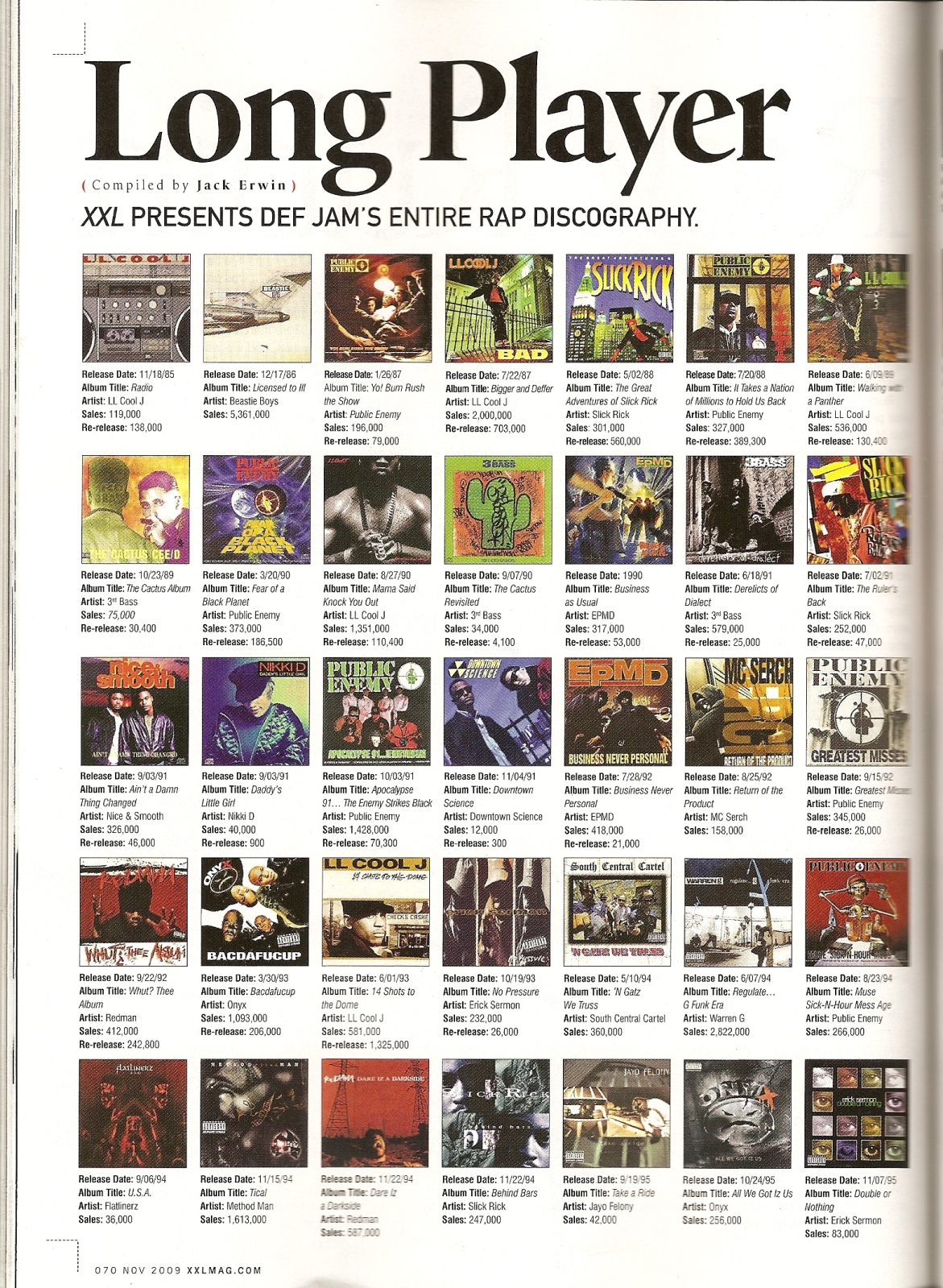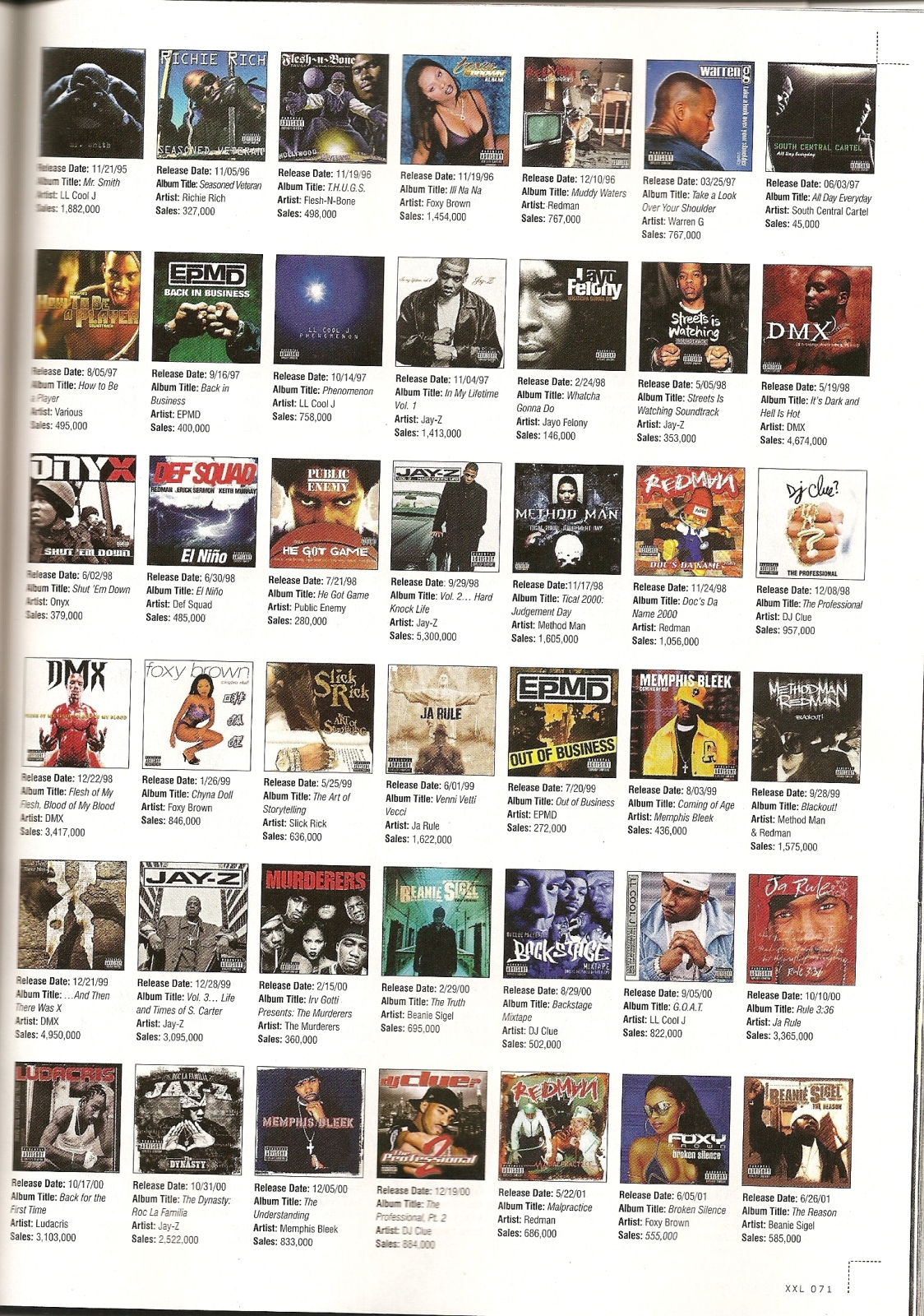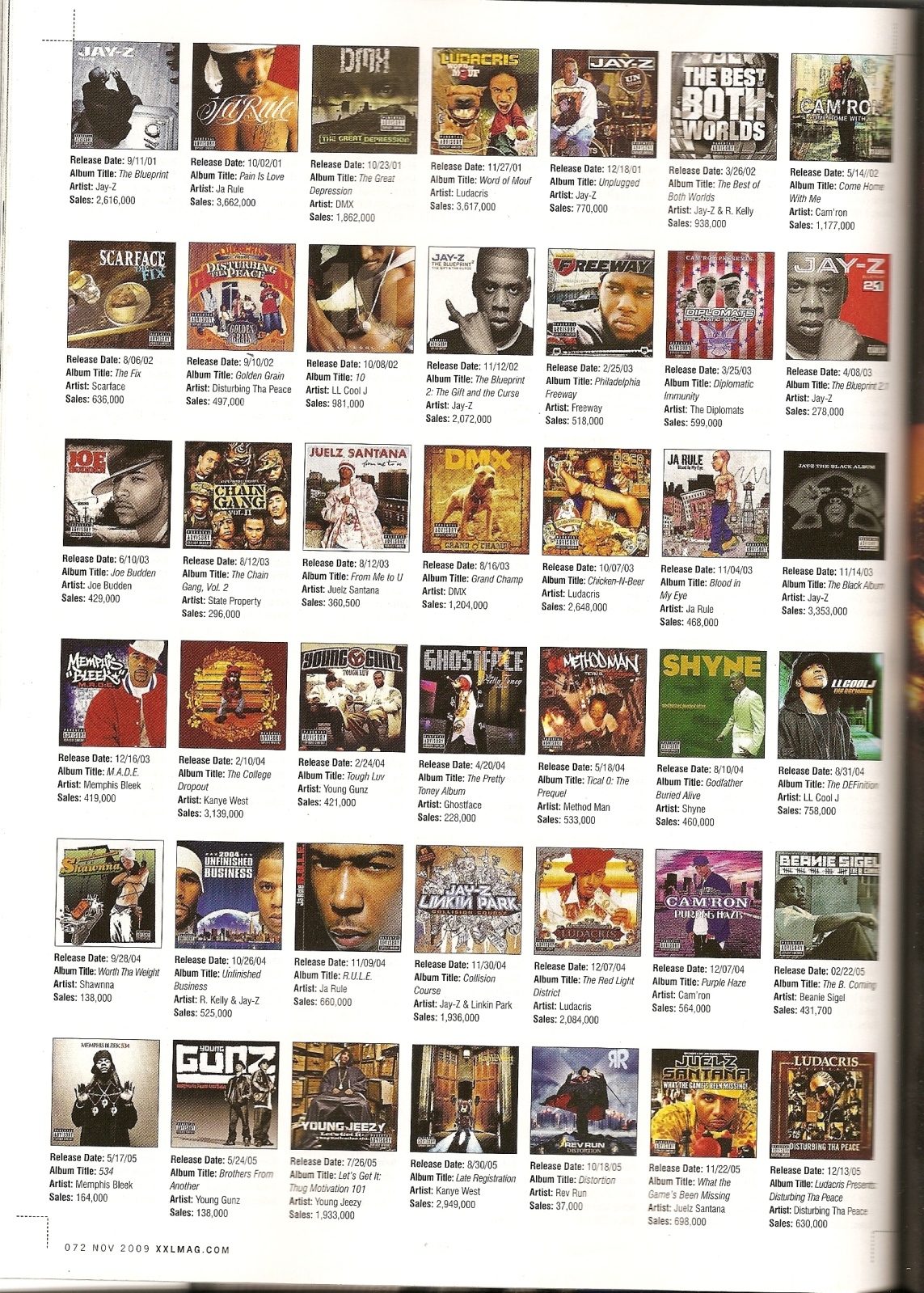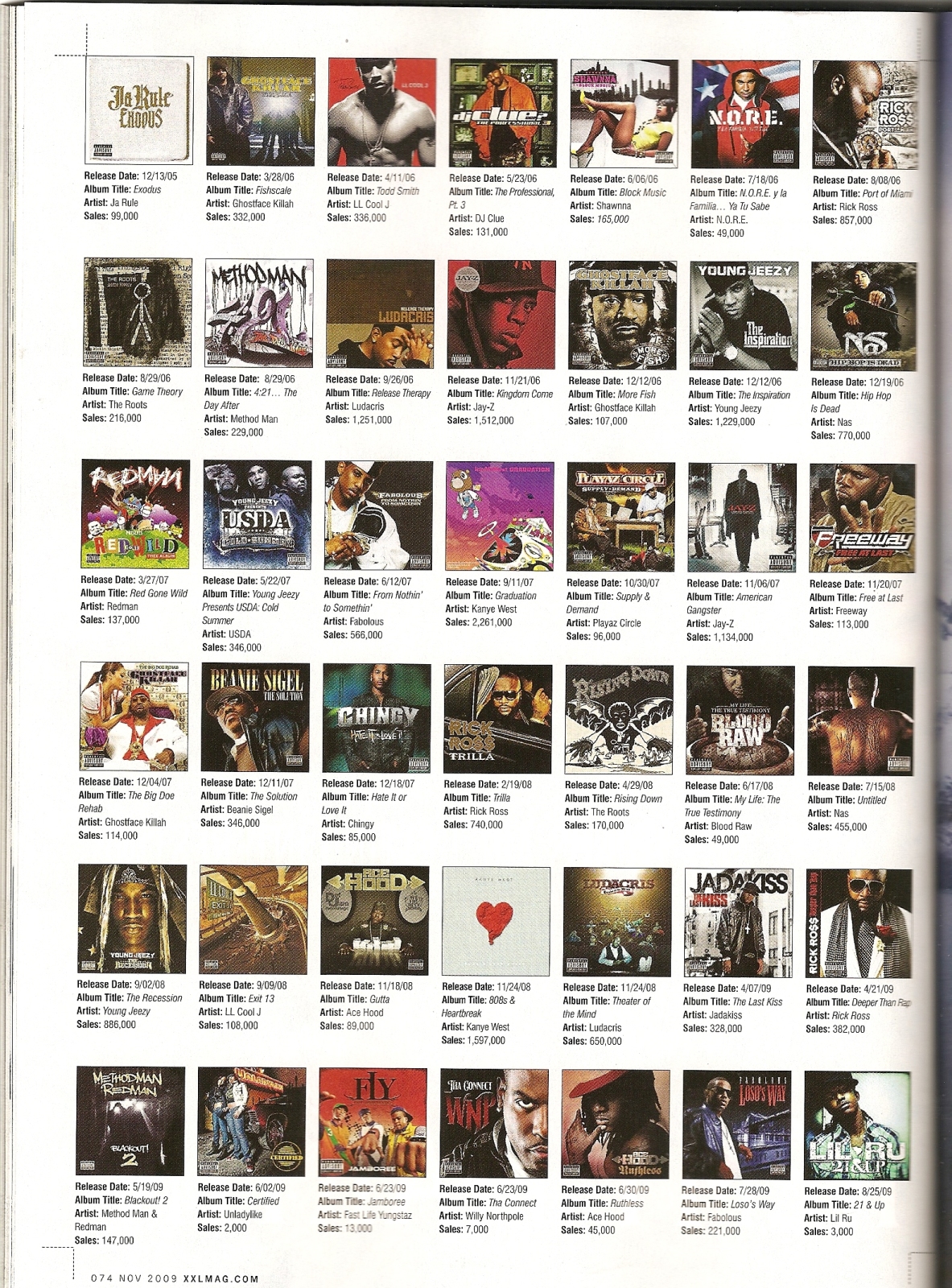 Click to enlarge