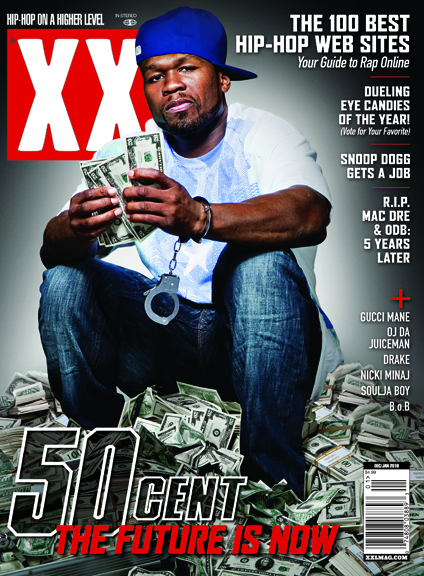 50 gets to grace not 1 but 2 covers of the XXL Magazine, December 2009 and January 2010. Remember, Before I Self Destruct is on iTunes now. Go get it!
As one of the game's most influential artists, Curtis "50 Cent" Jackson has the honor of holding down not one but two separate covers of XXL's special year-end double issue. In the December/January cover story, the G-Unit CEO breaks bread with XXL to talk about his new album Before I Self Destruct, his big year on the Web with his site thisis50.com, his role in hip-hop and much more. Also included is a 10-year anniversary tribute to the making of the record that first brought 50 to the public, "How to Rob."
The January is cover after the jump. The future is now.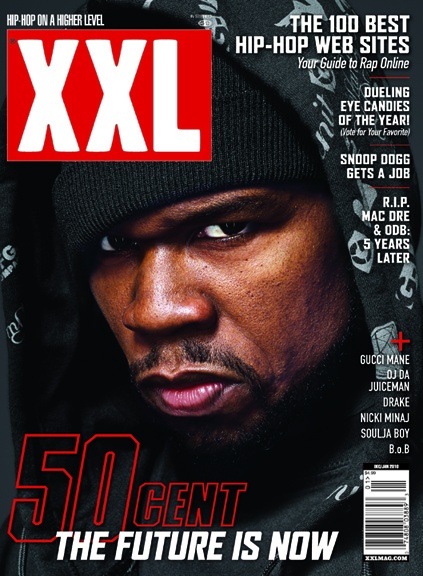 Via XXL