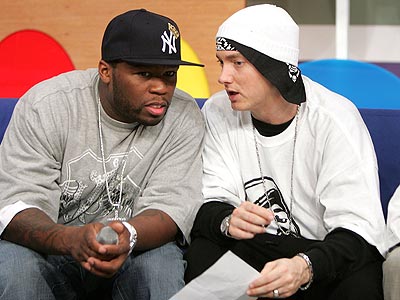 Heard a speculation, now got the confirmation:
DON'T MISS 50 CENT'S SPECIAL GUEST APPEARANCE ON EMINEM'S 'CRACK A BOTTLE' MEDLEY AT THE 2009 AMERICAN MUSIC AWARDS. SUNDAY, NOVEMBER, 22, 2009 @ 8:00PM (EST) ON ABC. CHECK LOCAL LISTINGS.

When:
11/22/2009

Where:
ABC
Ah, sounds exciting. You rippers get your game proper.
Via 50 Cent