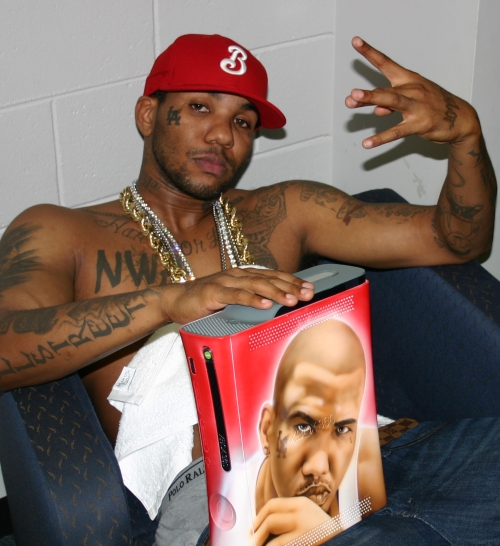 So, the kid still wants to get back with 50, even a possible album! In this interview with Complex, Game says that 50 should keep his ego aside and re-unite with him. Man, this dude flip-flops a bit too much.
On re-uniting with 50:
If he ever wants to do something of catastrophic proportion, then we could. If we said tomorrow Game and 50 are coming out with an album, you know how many motherfuckin' antennas would go up? We could still sell a million records just off promoting it alone. I mean, I understand the business aspect of it. I understand that you know, he's got a big ego. I'm just not one with it, I don't have one. I forgive and forget and that's life. One day you're alive and the next day you die. So why spend it bitter and mad at the fuckin' world, man? I don't understand it.
On Drake:
Oh, Drake's the man! Drake is fuckin' phenomenal. I like Drake, he's dope as fuck. Lyrically that dude, the shit he says and where he gets it from is crazy. Drake is dope. I haven't heard a bad song yet.
He also speaks on his beef with Jay-Z and says he feels relieved that Jay didn't respond to his disses. Apart from that, update on The R.E.D album, Twitter talk and more. Full interview here.