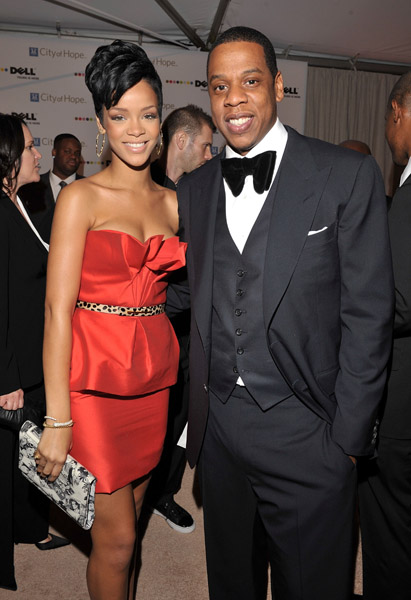 Jay-Z says he regrets not releasing a range of umbrellas when Rihanna's song became a worldwide hit in the Summer of 2007.
We really should have had some Rihanna Rocawear umbrellas when that song became a hit. We could have made a load of money on those. I'm still kicking myself.
Better luck next time.
Via OK!