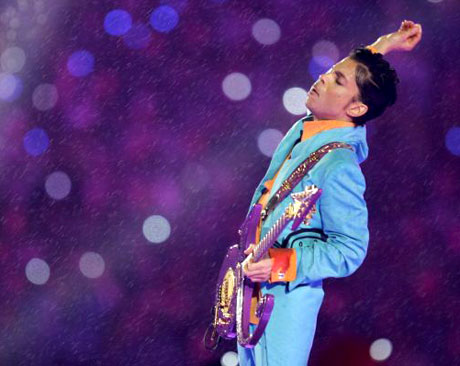 If you haven't heard Ke$ha's Top 5 hit 'Tik Tok' yet, here you go.
Contact Music reports that the singer, who for the first time appeared on Flo Rida's smash track Right Round, sneaked into the Purple One's Los Angeles property, but panicked when she heard the star rehearsing in the next room.
I did actually crawl under a fence to get into Prince's house. I paid the gardener five bucks to help me make it to the other side. Then I went waltzing up the purple driveway and found the door was unlocked. I got inside and totally freaked out, because there was Prince playing guitar in the other room.

I called my mum and whispered, 'What do I do, I'm in Prince's house?' She was like, 'What do you mean?' I said, 'I snuck into his house.' She told me to give him my CD. So I did that. But he was in a band practice so we didn't get a chance to talk.

"I know I could have gone to jail but how amazing would that be if that was on my record? That would be the best thing to get arrested for in the entire world."
Her debut album Animal is due out on January 5th, 2010.