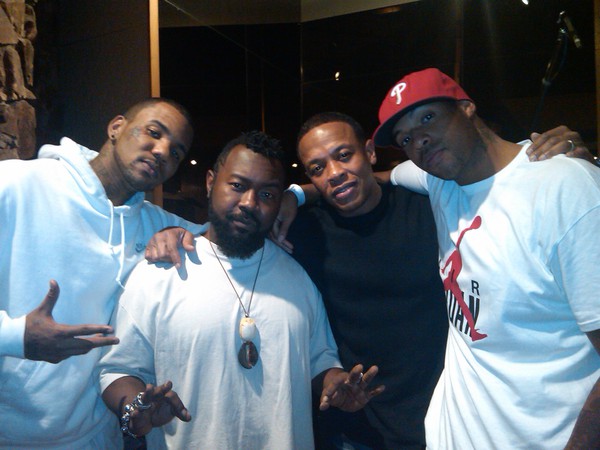 The protégé recently released his mixtape The First 48 and now the Detroit MC is ready to take on the world with his debut album which he is working on right now with Dr. Dre, Timbaland and others. He spoke to AHH about his mixtape and the upcoming album.
Right now I just want to promote that First 48 and getting that to as many people as possible. I think that it's worth it.

Timbaland would do a thing where he brought out everybody in each state that we would go to, or people who he worked with, or had a good relationship with, or who was in town. So the tour had a lot of surprises and it was a lot of fun. We was coming from the concert straight to the studio bus and making music.

Just being involved with Dr. Dre and Timbaland makes my album highly anticipated off top. And that's the best thing about the situation, I just signed and the album is already highly anticipated. Just because it's Dre and Timbaland, people are gravitating towards all my music and whatever type of presence that I have on the internet.
It'll be interesting to see if he's able to pull this off but he should be clear in his head that it takes much more than just Dre & Timbaland beats to make it big in this game.