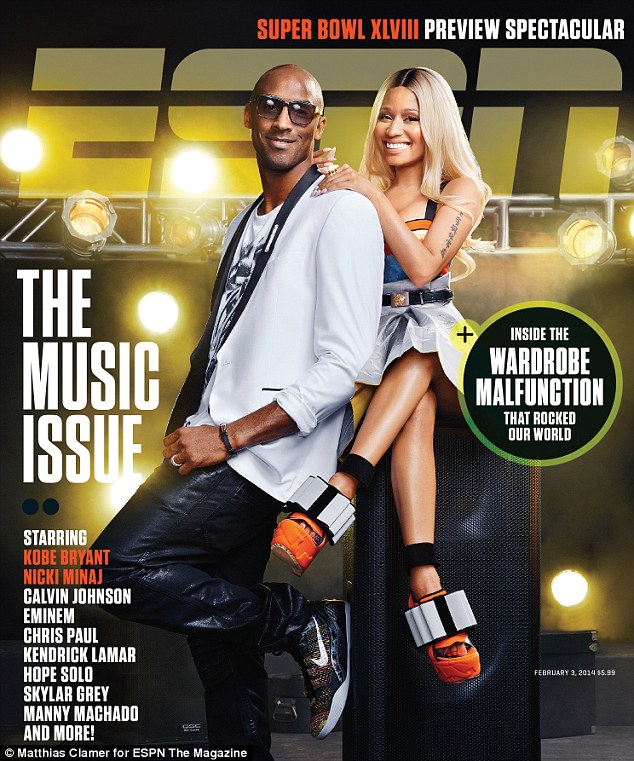 ESPN magazine has a new issue out which focuses on the upcoming 2014 Super Bowl and 10 years since the infamous Janet Jackson wardrobe malfunction that shocked the world. Nicki Minaj and Kobe Bryant grace the special edition 'Music Issue' cover.
"I don't care what profession you're in. It's hard to have elite success year after year, over and over."
– Kobe Bryant on music and sports connection.