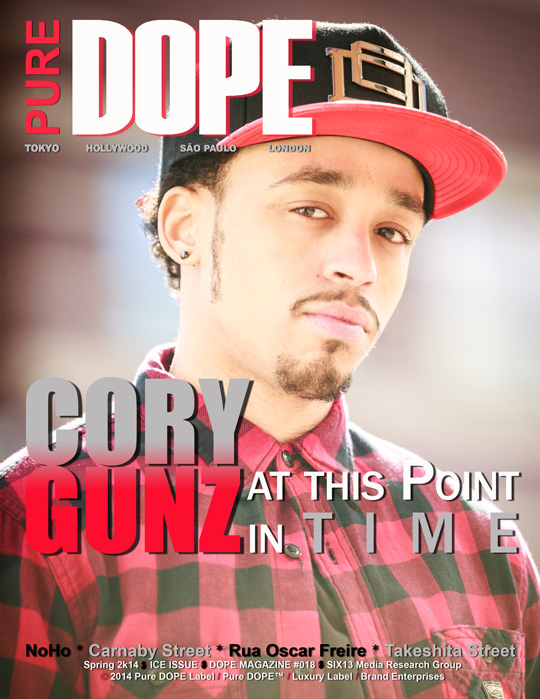 Cory Gunz is on the cover of latest issue of DOPE magazine. In the accompanying interview, Cory has revealed that he's working on an EP titled Kriminal Minded which will be followed by his studio album. He has also addressed the state of New York Hip-Hop, his favorite fast food place and more.
Read the full interview here.
What is your main focus now?
Really, my focus is just turning it up. Bringing an authentic sound. Because when you say 'bring New York back, it's almost like you're trying to resurrect the sound of the past. The past is the past basically. You can't bring that back. But New York has an authentic sound now. Anybody who is genuinely from here, or anybody from anywhere, can identify with it.

What's the next challenge for you musically?
My album, honestly. I'm working on an EP right now called Kriminal Minded. And the follow up is definitely going to be the album. That has been the biggest challenge so far. Making that transition. Seeing how things work differently from a mixtape, to an EP, to an album. The industry ins-and-outs. You know because, I'm outside. I'm still learning. There is so much to learn in this business. I'm just happy to be one of the survivors. A lot of guys that came out when I did aren't here anymore. I'm glad to be one of the last few standing.
Spotted YMHQ