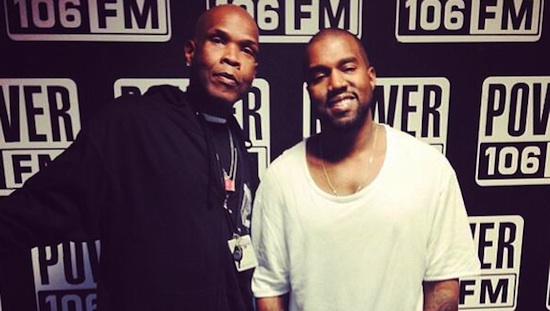 Big Boy from Real 92.3 L.A. station has been inducted into the Radio Hall of Fame and none other than Kanye West called into the show this morning to congratulate him on the achievement.
Kanye appreciated Big Boy for his contribution to radio and his support to Kanye's early days in the music industry. When 'Ye was asked about his new music, he replied that he doesn't want to hype it up too much but he's constantly working on new material which he calls a "sonic painting". He says it gets better every week.
Listen to the full interview which we were able to record, below.
UPDATE: Listen to his new interview from February 4th on this link. He confirmed that the new album is still untitled and talked about the Kim K-Amber Rose photo, squashing beef with Wiz Khalifa and more.