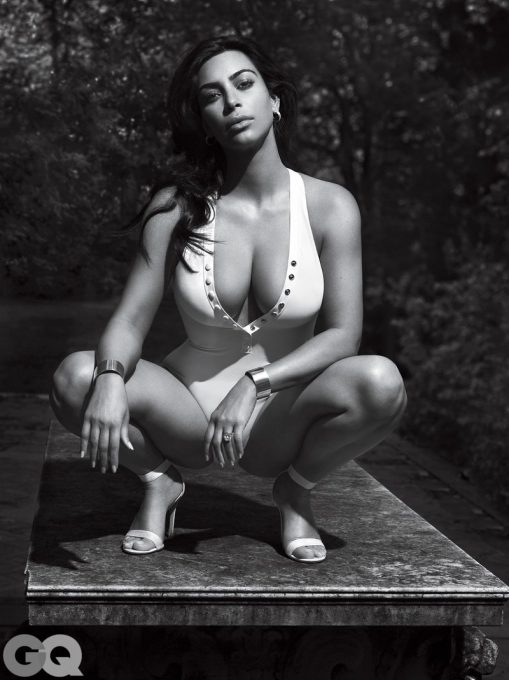 The Kanye West-Taylor Swift saga just got more interesting.
After making up following the MTV VMAs incident, Kanye and Taylor fell apart again after Kanye rapped about her on the song 'Famous' from The Life of Pablo.
According to Kanye, he took prior approval from Taylor for the now infamous lyric "I feel like me and Taylor might still have s*x/ I made that b*tch famous" but the singer's rep denied the same, saying "Kanye did not call for approval, but to ask Taylor to release his single 'Famous' on her Twitter account. She declined and cautioned him about releasing a song with such a strong misogynistic message. Taylor was never made aware of the actual lyric, 'I made that bitch famous.'"
Taylor then took shots at Kanye during her GRAMMY speech in February where she told the audience, "There are going to be people along the way who will try to undercut your success or take credit for your fame."
But Kim Kardashain is standing by her husband. After breaking the internet with her racy shoot with GQ, she also did their cover story where she's addressed the controversy. Kim says Taylor is clearly lying and playing the victim again, and there's actually a video to prove the same. A videographer was in the room filming the conversation in presence of other people like Rick Rubin.
"She totally approved that. She totally knew that that was coming out. She wanted to all of a sudden act like she didn't. I swear, my husband gets so much shit for things [when] he really was doing proper protocol and even called to get it approved." Kim is on a roll now, speaking faster and more animatedly than at any other point during our time together. "What rapper would call a girl that he was rapping a line about to get approval?"
"[she] totally gave the okay. Rick Rubin was there. So many respected people in the music business heard that [conversation] and knew. I mean, he's called me a bitch in his songs. That's just, like, what they say. I never once think, [gasping] 'What a derogatory word! How dare he?' Not in a million years. I don't know why she just, you know, flipped all of a sudden.… It was funny because [on the call with Kanye, Taylor] said, 'When I get on the Grammy red carpet, all the media is going to think that I'm so against this, and I'll just laugh and say, 'The joke's on you, guys. I was in on it the whole time.' And I'm like, wait, but [in] your Grammy speech, you completely dissed my husband just to play the victim again."
Furthermore, Kim says Taylor's reps sent an attorney's letter to Kanye's team, asking them to destroy the footage. When asked how Taylor or her team came to know that a video exits, Kim says "she isn't sure, but she thinks someone from Team Kanye might have called someone from Team Taylor."
GQ then reached out to Taylor's team about the matter and they replied giving further clarification on the non-approval of the song:
"Taylor does not hold anything against Kim Kardashian as she recognizes the pressure Kim must be under and that she is only repeating what she has been told by Kanye West. However, that does not change the fact that much of what Kim is saying is incorrect. Kanye West and Taylor only spoke once on the phone while she was on vacation with her family in January of 2016 and they have never spoken since. Taylor has never denied that conversation took place. It was on that phone call that Kanye West also asked her to release the song on her Twitter account, which she declined to do. Kanye West never told Taylor he was going to use the term 'that bitch' in referencing her. A song cannot be approved if it was never heard. Kanye West never played the song for Taylor Swift. Taylor heard it for the first time when everyone else did and was humiliated. Kim Kardashian's claim that Taylor and her team were aware of being recorded is not true, and Taylor cannot understand why Kanye West, and now Kim Kardashian, will not just leave her alone."