UPDATE: Meek takes to IG to leak a text from Beanie where he takes a short at Lil Uzi Vert.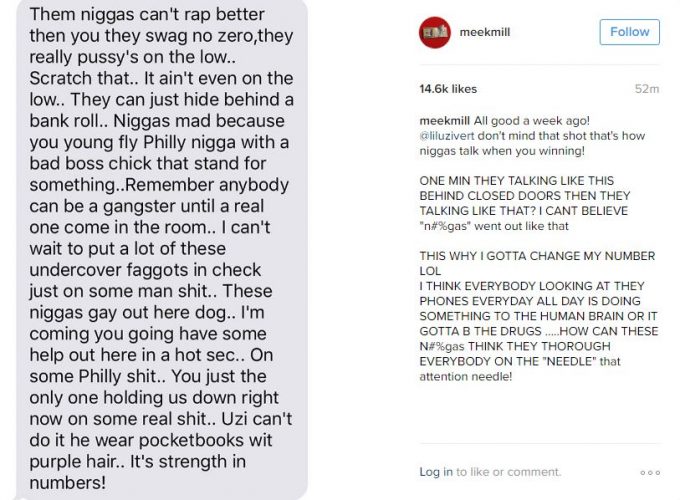 Previous story:
The Beanie Sigel-Meek Mill-The Game situation keeps getting more complex by the day.
Following the revelation that he helped Meek and Omelly with lyrics on The Game diss and then the incident where he got punched by someone in Meek's crew at Bad Boy reunion show, Beans now says Meek Mill probably started beef with Drake over Nicki Minaj.
In a new interview on Tax Season podcast, Beans also speaks for straight one hour and 30 minutes on the situation with Meek Mill and his relationship with The Game. He disses Meek Mill for not standing up as a man, lying to his (Beanie's) close friend and representing Philly in a bad way. Towards the end, he says the situation has brought him back to his zone and will soon drop new music.
https://twitter.com/VinePhilly/status/781159363012620288
"So what's the real reason why Meek was mad at Drake? In my point of view? You was laying in the bed one night, you rolled over and you looked at her and you asked her, 'You f*ck that n*gga?' And she ain't answer you in the way you wanted to."
You can listen to the full interview below. Beanie Sigel starts speaking 24:30 point onwards in the episode.