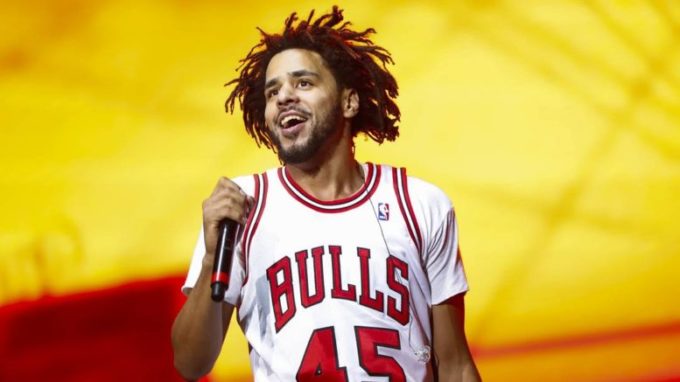 The 2018 NBA playoffs begin this afternoon (Saturday) and the organization has debuted a brand new commercial for it featuring J. Cole rapping a new verse.
Cole delivers a very inspirational verse which is fitting for this kind of a hype commercial featuring top stars of the NBA including Steph Curry, LeBron James, James Harden, Ben Simmons and more. Watch it below. Will this go platinum too? Since it has no features either.
🏆 Let's goooooooooo 🏆 (ft. @JColeNC) pic.twitter.com/pa8AfDGuh3

— NBA on ESPN (@ESPNNBA) April 14, 2018
The commercial received an affirmative reaction from his fans immediately after it aired.
Wow that J. Cole NBA shit is better than his last 9 songs released

— Big Boss | Balvin $5000 (@LordBalvin) April 14, 2018
J Cole just gave us a fire verse in that ABC NBA Playoff intro and I'm here to acknowledge it 🔥

— Abran Arreola (@labran61) April 14, 2018
That J. Cole NBA playoffs intro is actually heat

— Ladi A (@HigashiNY) April 14, 2018