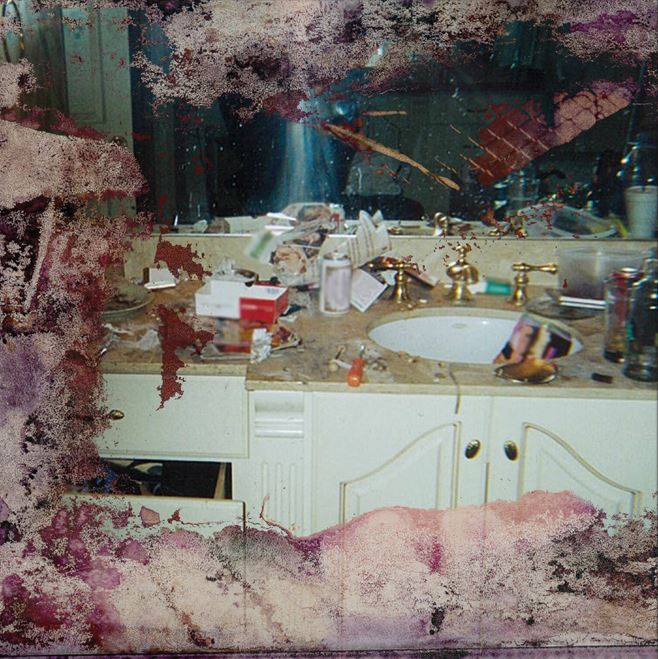 Pusha T will finally unveil his brand new album Daytona later tonight. He got the fans excited yesterday when he unveiled the final tracklisting consisting 7 songs and guest appearances from Kanye West and Rick Ross.
The G.O.O.D. Music president held a listening party for the album last night in New York City where he played almost the entire album, including the song 'Infrared' where he takes shots at Drake with the line: "It was written like Nas but it came from Quentin."
Now here's the first look at the official cover for the album. This is the artwork for which Kanye was ready to pay $85k to acquire the rights. Yes, this is also the same image from Whitney Houston's crack filled bathroom that was published in 2012. Pusha further told Angie that 'Ye called him to change the cover at the last minute. Pusha wasn't ready for to pay the hefty amount but Kanye agreed to do it on his behalf.
Track List:
1) 'If You Know You Know'
2) 'The Games We Play'
3) 'Hard Piano' (Feat. Rick Ross)
4) 'Come Back Baby'
5) 'Santeria'
6) 'What Would Meek Do?' (Feat. Kanye West)
7) 'Infrared'
UPDATE: Stream the album now!