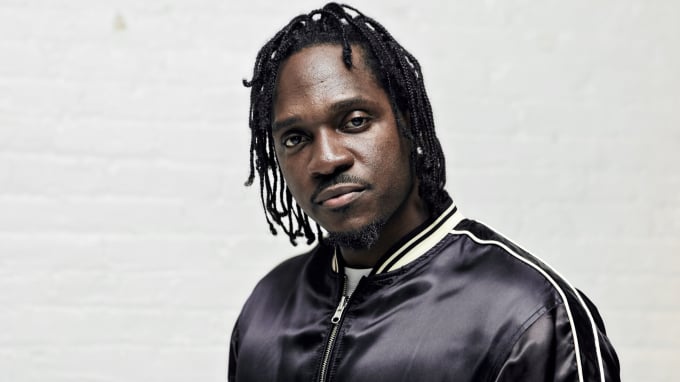 UPDATE 2: In a press release, the official track list for the album is revealed. It is also confirmed that the album is produced entirely by Kanye West.
1) 'If You Know You Know'
2) 'The Games We Play'
3) 'Hard Piano' (Feat. Rick Ross)
4) 'Come Back Baby'
5) 'Santeria'
6) 'What Would Meek Do?' (Feat. Kanye West)
7) 'Infrared'
UPDATE: Confirmed by Pusha. He also explains the reason behind the change.
I changed the album title from "King Push" to "DAYTONA" because I felt it didn't represent the overall message of this body of work.

"DAYTONA" represents the fact that I have the luxury of time. That luxury only comes when u have a skill set that your confident in.

— King Push (@PUSHA_T) May 23, 2018
This is all happening in real time, you don't have my art work because i don't have my art work…the final master was turned in 2 hrs ago, no single (what are those?), I'm not interested in any of that…

— King Push (@PUSHA_T) May 23, 2018
It is now confirmed that Pusha T will be releasing his new album on Friday, May 25th but it looks like he has a new title for it: Daytona.
The album has been called King Push for a few years so we assumed they are still going with the same but Pusha and his labels have other plans. Earlier this morning, Scott Vener, who co-hosts Apple Music's OTHERtone show with Pharrell Williams on Beats 1, tweeted a screenshot of private stream of the album where it clearly says "Daytona" as the title.
Good mornin. Today's flex, I'll be driving around to this all day. Can I post snippets on my story? @PUSHA_T @StevenVictor pic.twitter.com/XWVQUWjuwT

— scott vener (@brokemogul) May 23, 2018
Neither Pusha not his labels G.O.O.D. Music/Def Jam have talked about the release date or the title of the album yet. We have reached out to Def Jam for a comment.