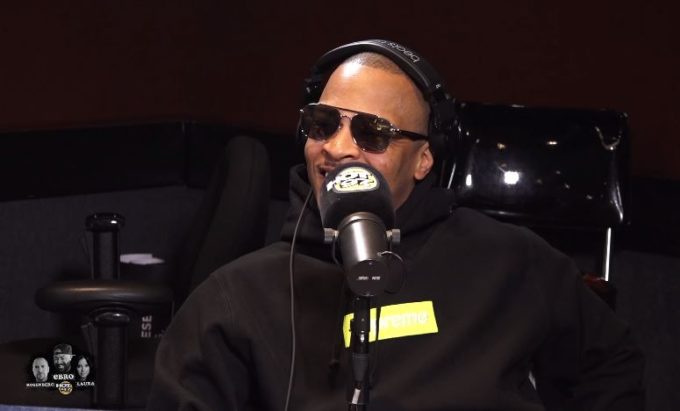 T.I. has been involved in the new era of music that Kanye is delivering. The Southern legend played the part of "people" in the 'Ye vs. The People' song that Kanye released last week. Tip stopped by Hot 97 earlier today to speak with Ebro about meeting Kanye and creating the song, his conversations with 'Ye, creating "trap music," status of relationship with Tiny and much more.
On Kanye West aligning with Alt-Right Republicans:
"We as a black delegation on this earth can't afford to lose 'Ye to the other side. That's a catastrophic loss we're talking about. What are we going to get for that Elton John? I've invested too much time Mr. West."
On Kanye West not being able to articulate his real thoughts:
"This is what we are faced with guys. Just to be quite honest with you guys, he's a phenomenal talent in our generation. He deserves to be heard and considered no matter how preposterous it may be. I disagree with it. First off, all we have to realize its Kanye West we are talking about. There ain't but 1% of the population of the earth that really speaks the language of Kanye West. And the problem is the stuff that come inside of his head when it actually comes out his mouth and makes its way to the air, it's totally different than it was in his head. You kind of need a translator."
On Kanye's plans of running or President:
"He is certainly serious about running for president. I'm talking about, this is a real thing."
On who created "trap music":
"What terms. The words trap and music were never put together in a phrase before I did it in 2003. So with that bit of information you go on say what you want to say. I'm going to look stupid trying to prove a fact as simple as that. It's right there man. Before August 19, 2003, the word trap Muzik didn't exist. The word trap and music as a phrase was never done before. Whatever happened after that is under that. Whether you like it or not. Period."
Watch the full interview below.