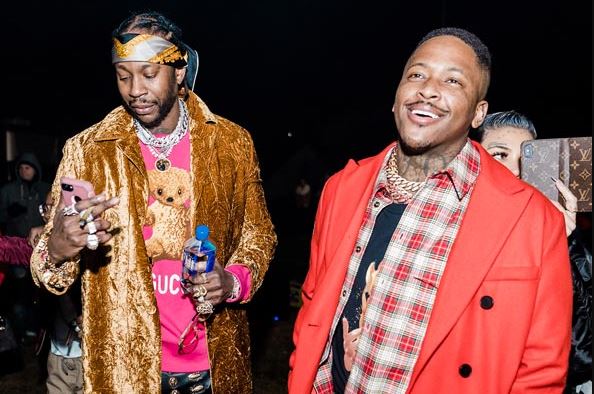 UPDATE: The song is out now. Listen here.
YG and 2 Chainz are still promoting their single 'Proud', the music video for which they debuted back in March. It starred both their mothers.
But YG is now recruiting 2 Chainz for return of the favor for his own single called 'Big Bank' which is set to arrive on Friday (May 25th). The song will also feature the company of Nicki Minaj and Big Sean with DJ Mustard supplying the production.
YG previewed the song on his Instagram earlier today but did not announce the guests or the title of the song. Well, now you know! 'Big Bank' will serve as the latest single off YG's long delayed new album, Stay Dangerous which arrives June 22.
https://www.instagram.com/p/BjIfWkTFITB/