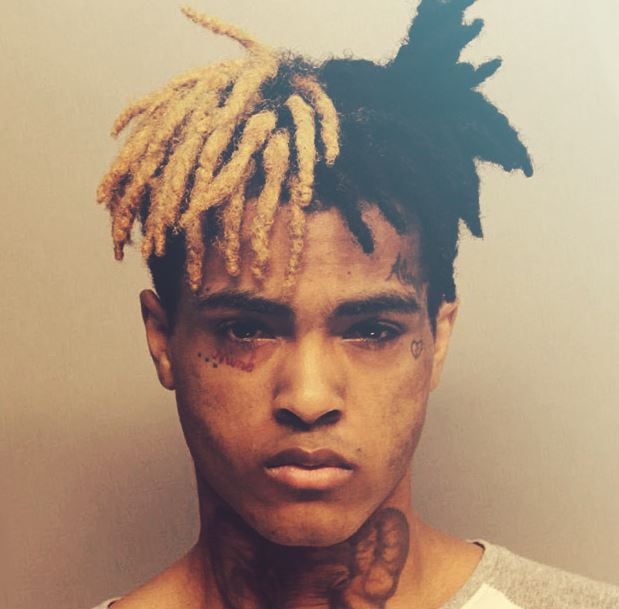 UPDATE 2: Broward Co. Sheriff's Dept. says that XXXTentacion has been pronounced dead at 20-years-old. Rest in peace.
--advertisement--
Previous story:
Controversial rapper XXXTentacion was shot in Miami a little while ago (Monday) by an unnamed gunman. The 20-year-old rapper was shopping for motorcycles in Miami when someone ran up to his car and shot him. According to witnesses, there were multiple shots fired.
As of now, TMZ is reporting that, based on account of witnesses, he has "no pulse" and appears "lifeless." He has been rushed to the hospital but his condition is unknown at this point. The rapper is currently awaiting trial for domestic violence against his pregnant girlfriend.
The troubled Florida musician's latest album ? debuted at number 1 on the Billboard 200 upon its release.
UPDATE: Local 10 News reporter Marcine Joseph says he is "alive as of now." The shooting appears to have taken place in Deerfield Beach outside RIVA Motorsports store, and not Miami.
Hi I work with Local 10 News, may we us this video. Also we believe he was NOT shot in Miami, but in Deerfield beach. He was transported to a nearby hospital, alive as of now

— Marcine Joseph (@MJ_Reports) June 18, 2018
For those asking me about @xxxtentacion. BSO Fire rescue transported a person from a location, that LOOKS like the same location from the snapchat video . Officials say the person shot was transported to a nearby hospital with a gun shot wound. I will tweet updates as I get them

— Marcine Joseph (@MJ_Reports) June 18, 2018
#BreakingNews #BSO is currently working an incident regarding a shooting at 3671 N. Dixie Hwy., Deerfield Beach. PIO headed to scene. Dispatchers received a call of a shooting at 3:57 p.m. An adult male victim was transported to an area hospital.

— Broward Sheriff (@browardsheriff) June 18, 2018