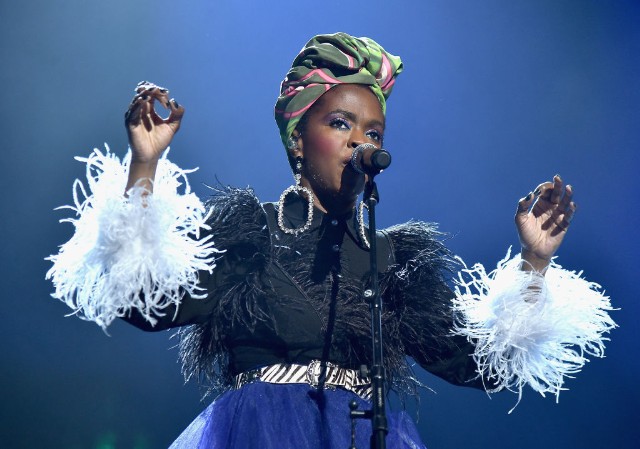 Lauryn Hill has responded to Jazz musician and producer Robert Glasper's recent accusations that she stole music from other musicians, cutting her touring band members' pay at whim, and firing musicians shortly before shows. He made the comments during an appearance on the The Madd Hatta Morning Show on Houston's KBXX station.
Lauryn Hill has now reacted to the claims made against her about the process of recording of The Miseducation of Lauryn Hill and more. In an essay where she addresses the accusations in bullet points, Lauryn Hill explains her recording process. "These are my songs, musicians are brought in because of the masterful way that they play their instruments. I'm definitely looking for something specific in musicians, and I absolutely do hire the best musicians I can find. Not every band had that particular 'something' I was looking for. That doesn't make them bad musicians, just different than what I needed in that particular moment," she says.
I chose to wait until after the anniversary to post this. Thank you everyone for the Love! I'd like to clear a few things up.
-MLH

Full statement available here: https://t.co/kbtvoOWD2R

— Ms. Lauryn Hill (@MsLaurynHill) August 28, 2018
She further goes on to address Glasper straight on. "I'm confused as to why such a principled musician, who thought I 'stole' from his friends, would show up to work for me anyway." She then discusses the struggle of a true artist in the music industry. "I don't think most people, perhaps not even some celebrated artists, are aware of the battle it takes to be an artist and remain true to what you really think."
Ms. Hill also clears up the rumor that she is not allowed to play original versions of her songs at her live shows due to legal troubles. "And the myth that I'm not allowed to play the original versions of my songs is…a myth (anyone who's seen my current show knows this)."
Read the full essay on Medium here.