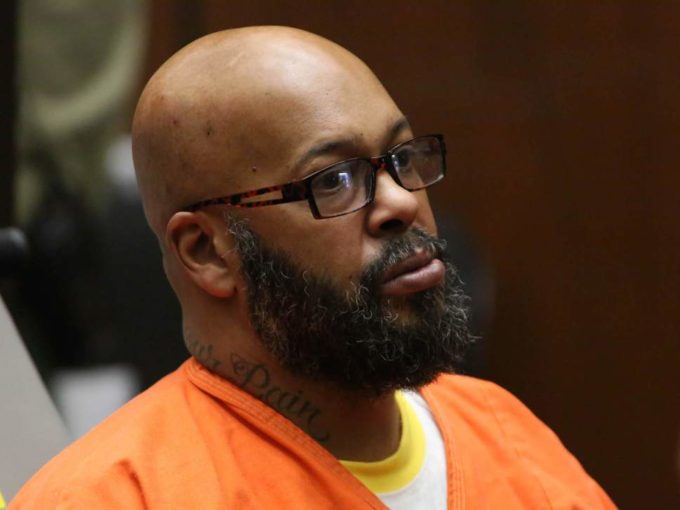 It's official. Marion "Suge" Knight has been sentenced to 28 years in state prison.
The judgment on Thursday afternoon at a Los Angeles court hearing comes four years after he killed businessman Terry Carter and injured another outside a Compton burger stand in 2015. Suge had pleaded no contest to manslaughter at a hearing last month. The 53-year-old Death Row Records co-founder struck a plea deal that surprised many.
During the hearing, members of Carter's family read emotional letters to the court, reports Fox News. "These children have been robbed of the only father they know. By God's grace I am surviving. Not living, surviving. This is a nightmare," read the words of Carter's wife. "I am no longer the mother, sister, wife I once was. I am no longer wife because of the defendant's senseless actions." The letter continued, "Because of the defendant I have an endless flood of tears no matter how hard to try to keep them back they continue to flow."
Knight, who is considered as one of the most important figures in Hip-Hop, is responsible for pushing careers of artists such as Dr Dre, Snoop Dogg and Tupac Shakur.
UPDATE: Speaking with The Blast from behind bars yesterday, Suge says Dr. Dre tried to have him killed.