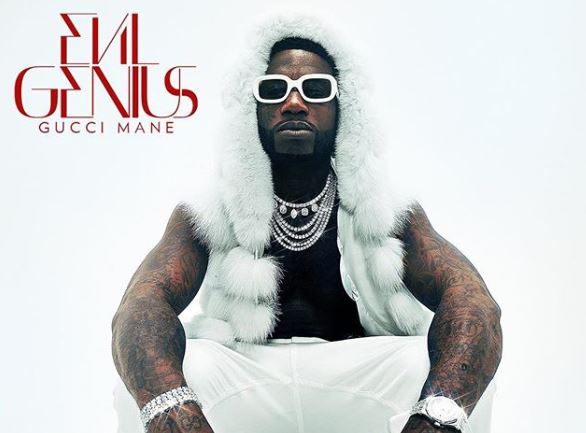 Gucci Mane is releasing his new album The Evil Genius later tonight featuring appearances from Bruno Mars & Kodak Black on the lead single 'Wake Up In The Sky' plus Quavo, Migos, Kevin Gates and more.
While on the promo run for his project, he recently stopped by The Cruz Show on Power 106 to speak on the album, why Evil Genius is one of his best albums yet, going through trials & tribulations, appreciation for Meek Mill and more. When the hosts asked who he thinks the best rapper in the world is, he proudly said his own name.
The Atlanta trapper went on to explain the reasoning behind his opinion which was that no one else has been through, helped other artists, etc as much as him. Do you agree? Watch the full interview below.