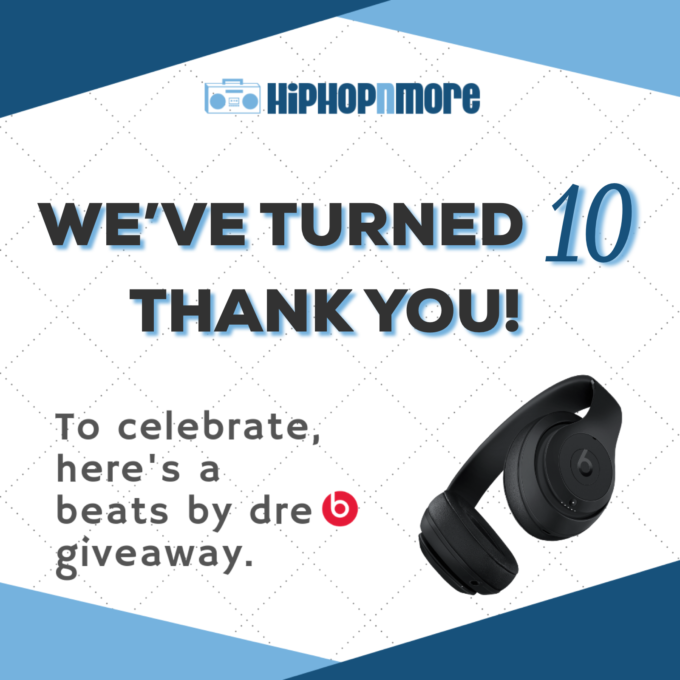 That's right, HipHop-N-More turns 10 today. One whole decade.
When I look at back it, the fact that we've been in the media space for this long is quite remarkable. Like every kind of work, there are days when you feel incalculable amount of joy and then there are days where you feel so frustrated and disposable.
As we know, the blog game has changed a lot these past few years, leaving behind very few independent publications like us in this field. I have been very lucky to have fulfilled a lot of my dreams through running HHNM over the years. From interviewing some of my favorite artists to discovering amazing talents, it truly has been a blessing.
Along the way, I have received various offers from different media corporations to acquire/invest in the website but till now, there hasn't been a single one who was ready to respect the unadulterated foundation I laid the site on. Also, ownership has always been very important to me. When I initially started writing back in 2008, it was merely a hobby that I picked up purely off my love for music and as an outlet to escape the exasperation from health issues which had prevented me from pursuing my original choice of career (Golf).
Some things happen for a reason as they say and I honestly have zero regrets for what my life has turned out to be.
I'd like to sincerely thank everyone who has ever visited the website, all the contributors (shout out Akaash, Jason, Maher, Joe, Eric and the rest) who lent their skills to HHNM, the OGs in the game like Eskay, Elliott Wilson and Rob Markman and more for always being 100 with me, the PR people and managers for not getting mad at my no-reply to their emails, and all the people keeping this amazing thing called Hip-Hop alive!
The Giveaway:
To celebrate the occasion, we are giving away one pair of Studio beats by dre wireless headphones each to two winners. One pair will be given away on our Twitter and the other on our Instagram.
To win, all you have to do is like and re-tweet the following tweet of ours (Direct LINK). You should be following us too.
#HHNM fam, today marks our 10th anniversary! Yes, a whole decade.

In celebration of the same, we're doing a beats by dre GIVEAWAY. For a chance to win, all you have to do is follow us and like + RT this tweet.

Details + a note from our editor: https://t.co/IziIHq9pqr pic.twitter.com/5xkG1XAQz9

— HipHop-N-More (@HipHopNMore) December 21, 2018
Or
Like this Instagram post (LINK) and leave a comment telling us why you should win a pair. You should be following us too.
Note: Winners will be picked and contacted directly on Dec. 23rd. Applies to U.S. residents only.