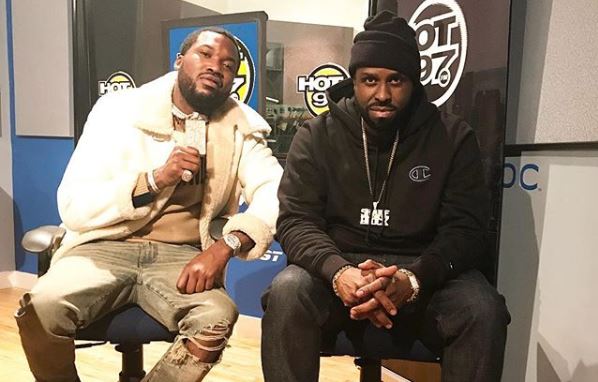 Meek Mill made his much awaited return to Funk Flex's show on Hot 97 and it was worth it.
Promoting his new album Championships, which is projected to hit number 1 on the charts this week, Meek and Flex started off the visit with a light chat that revolved around Drake. As we all know, the Hot 97 veteran has been quite critical of Drake ever since the ghostwriting scandal kicked off a couple of years ago. Meek decided to play the peace maker and asked Flex to squash his problems with the Toronto superstar.
"Me and Drake good now, you 'gon stop getting at Drake?," said Meek mid-conversation. "If you tell me to stop.. 100 percent," Flex answered. "Yeah, we kicking it every day on the phone. We ain't just like, fake squash the beef," explained Meek. "He did what he needed to do. He held it down," continued Meek before Flex apologized to Drake. "Drake, I apologize," said Flex before announcing that he'll get on the phone with Drizzy soon to put an end to the issues.
After that was taken care of, Meek went on to freestyle over Drake's song 'Back 2 Back' (a diss he released towards Meek during their beef), 'Incarcerated Scarfaces' and other instrumentals. Watch the full video below.