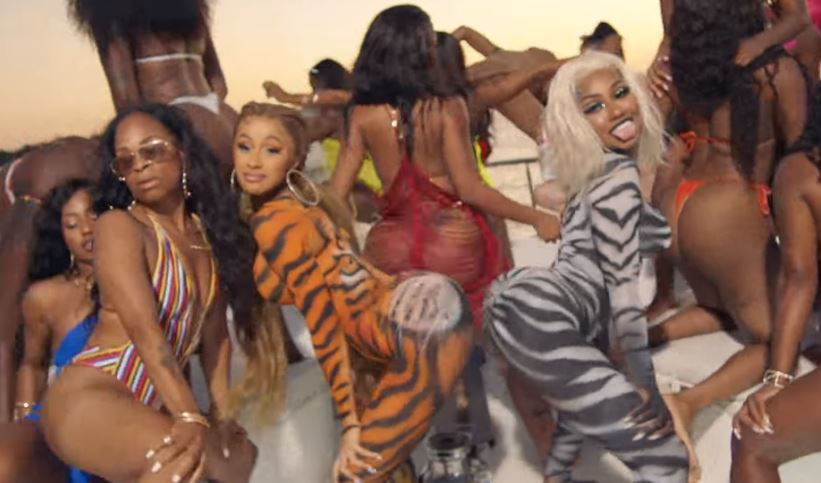 City Girls had recruited Cardi B on the updated version of their song 'Twerk' from the album Girl Code back in November.
A couple of weeks ago, it was revealed that the Rico Love-produced track will serve as the latest single off the LP. Today, Cardi and the Quality Control Music girls get together for the song's music video and it's no surprise that it has women twerking all over the place, led by City Girls' Yung Miami painted as a zebra and Cardi B painted as a tiger.
Watch it below but avoid it at your work place.