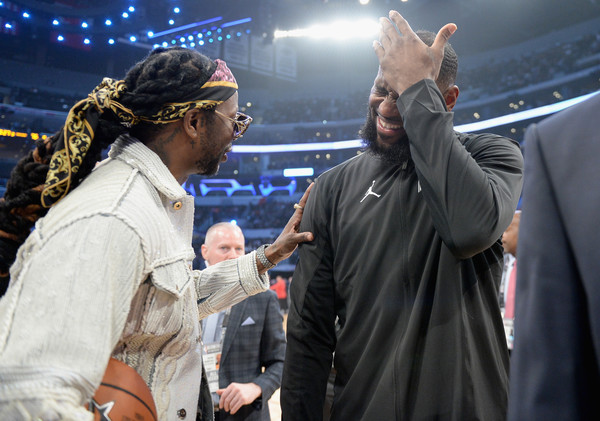 UPDATE: In a second trailer for the album, 2 Chainz vibes out to the music with LeBron and Draymond and previews a new collaboration with Travis Scott. Watch it below.
Previous story:
2 Chainz was all set to release his next studio album last year but it was postponed behind the scenes and instead we got some singles and a bunch of features as per usual.
This afternoon, Chainz takes to social media to reveal that his new album Rap Or Go To The League will be out on March 1st and will be A&Rd by none other than LeBron James. Fans have joked about A&R Bron since the Lakers frontman would post himself enjoying new releases, sometimes before they came out. 2 Chainz has actually gone through with it.
There is a short clip of the pair in the studio discussing the track list, deluxe version of the album, guests on songs and more which you can check out below. This is special.