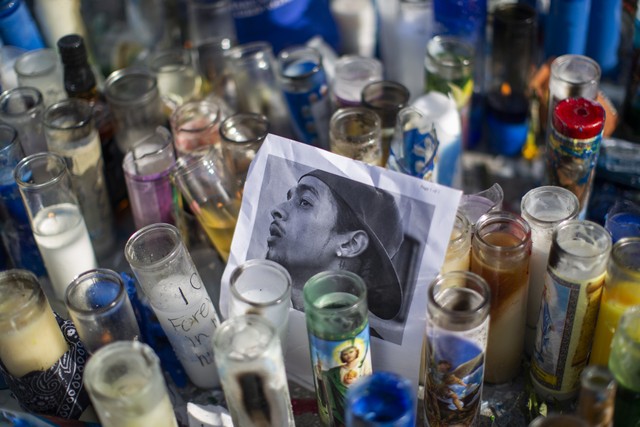 The person who the Police believe killed Nipsey Hussle on Sunday has been arrested and his bail set at a whopping $7 million by the judge. Eric Holder was picked up outside a mental health facility in the L.A. suburb of Bellflower.
But the police is still looking for clues behind the motive of the attack that left the rapper dead and millions of fans devastated. There have been multiple reports about what transpired between Holder and Nipsey just before he pulled the trigger. LAPD has mentioned before that there was some kind of argument between the two over some snitching claims that may be the reason Holder got mad and went away to get a gun.
https://www.instagram.com/p/BvzkcqZAKrC/
But an interview with Nipsey's longtime friend and business associate, Herman Douglas, a.k.a. Cowboy reveals that it wasn't a planned meeting. He tells L.A. Times that he was standing with Nipsey when Eric Holder came to them and introduced himself as an aspiring rapper. He apparently went by the moniker Fly Mac.
Douglas says that soon after, Holder left the spot to get a burger inside the building but he soon came back firing shots at Nipsey. Douglas says he had left Nipsey's side just about 3 seconds before Holder gunned down the GRAMMY nominated rapper and activist.