The speculation about Kanye West's new album Jesus is King continues to rage. The album did not arrive at midnight like normal releases, disappointing a section of fans who were hoping to hear it.
But it looks like the album may arrive sometime this week after all. Kanye has announced a surprise show at The Fox Theater in Detroit, Michigan tonight (Friday) which is officially titled "Jesus Is King: A Kanye West Experience." The show, which kicks off at 8 PM, is free but fans have to access the tickets via Ticketmaster.com for entry. Although it doesn't explicitly say that 'Ye will perform songs off his new album but going by the name of the event, we can assume that is what will happen.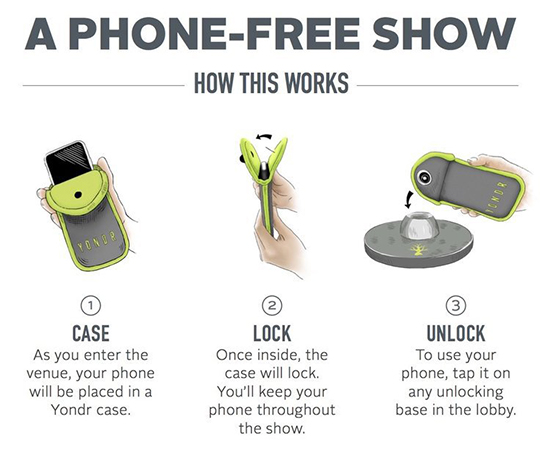 Interestingly, Kanye/show runners have decided to make the event phone-free by partnering with phone-free space company YONDR. "The tour has partnered with YONDR and upon entry with the mobile ticket, cell phones and smart phones will be locked in a YONDR pouch until after the show," the info on the event's site says. It means that all fans' phones will be locked in a pouch which can only be opened after the show with a special device in the lobby.
There is no information about a live stream but going by the no-phone rule, it's unlikely it will happen.
UPDATE: Fans at the show are hearing the album which should be out tonight. Kim K has tweeted a new version of the track list which you can check out below. You can also buy official merchandise here.
Have faith… pic.twitter.com/2HF4HiPQoq

— Kim Kardashian West (@KimKardashian) September 27, 2019
UPDATE 2: Kim has also revealed that Jesus is King album will be out on Sunday following listening events in Chicago and NYC on Saturday and Sunday, respectively. Kanye will also release his Jesus is Lord IMAX film in October — watch a preview here.