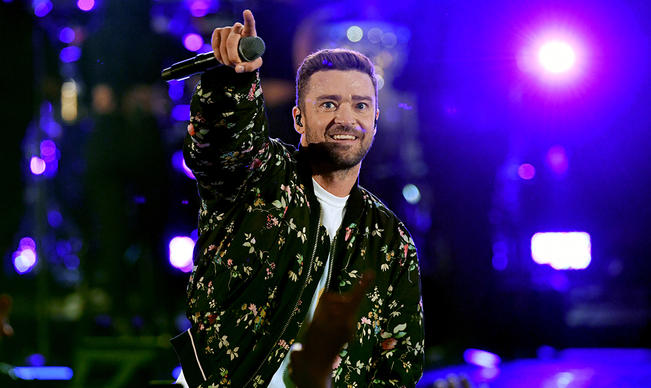 Justin Timberlake has recorded new music that he will offer to the fans soon, he just doesn't know when.
The pop star has hinted at collaborations with artists like Lizzo, Meek Mill and SZA on his Instagram but he has now spoken on them for the first time. In an interview with ET, JT says he got some good work cooked up with buzzing star Lizzo.
"I just called my publishers and I said, 'You know, I just want to work with young, fresh people, and I want to collaborate more," Timberlake explained. "I've been songwriting and producing for so long — I want to experience that energy, and I want to work with people that I think are truly amazing."
Justin connected with Lizzo at the Songwriter's Hall of Fame but she thought he wasn't serious about collaborating when he offered it to her. "I think she thought I was lying, but we got in and we got a couple of ideas," he teased. "I'm not going to tell you too much about what we did together in the studio. If she wants to tell you she can, but it's flames. It is so good. I am so excited about it."
The singer also spoke on the unreleased music with Meek Mill and SZA. "I worked with SZA the other day and just worked with Meek Mill," he said. "I'm having these experiences that are fueling me in such a different way and, again, I think it was really birthed out of feeling like, what can I do right now to just be a part of my community and integrate."
JT released his last album Man of The Woods in February last year which had some Country influences. It did not receive very positive reviews from critics as well as fans.