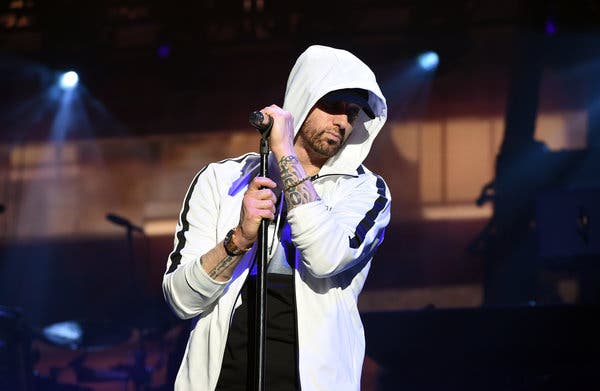 Following Eminem and Joyner Lucas' collaboration 'What if I was Gay' surfacing online in full yesterday, another Eminem song has hit the internet today (Nov. 1).
This particular track 'Everything' was recorded around 2007 and supposedly meant to appear on his unreleased album King Mathers. The album was reportedly shelved later in favor of his 2009 LP, Relapse. The rapper was going through a lot on the personal front as well: drug addiction, family issues and what not. A short preview of 'Everything' had been floating around with fans eager to hear the full version as they loved what they were hearing.
The version that has surfaced today is about two minutes long and sounds like it's cutting off at the end so there might be more to it. "Everything I do is number one that makes you two / And that spells trouble for me and you / 'Cause that's how beef starts between crews," Em sings on the very late 2000s-sounding chorus. Listen below.
Also on the record are 50 Cent, T.I. and Young Buck name drops. Buck's name is in negative light as that's the time when the G-Unit rapper was involved in a beef with 50.