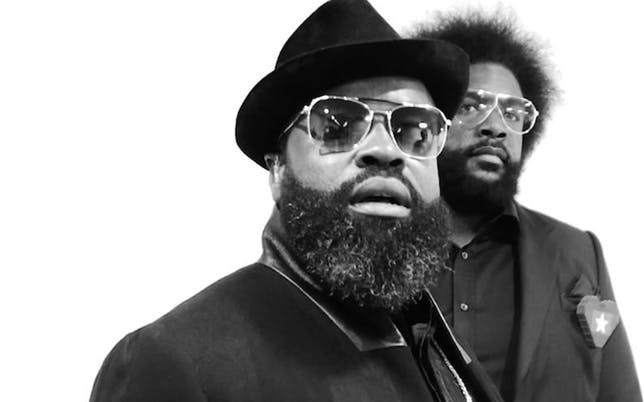 New music from The Roots hasn't come too often in the past few years as the legendary band has been busy with many side ventures.
But here's a holiday treat from Questlove, Black Thoughts and company — a new track called 'Feel It (You Got It)'. Questlove first debuted the song at his alma mater The Philadelphia High School For Creative & Performing Arts for Citizen Bank's Made Ready for Music event. A Alan Ferguson-curated video running about 2 minutes for the track was then released shortly after.
"So earlier this fall I gave a preview of a new song at @capahs & thought as a holiday treat I'd share what we been working on for the past few,' Questlove shared on Instagram. This is the full version of the song that is about 4 minutes long and features talented rapper/singer/songwriter, Tish Hyman. 'Feel It (You Got It)' also marks The Roots' first new song since the Bilal-featured 'It Ain't Fair' in 2017's Detroit soundtrack. Stream the solid release below.