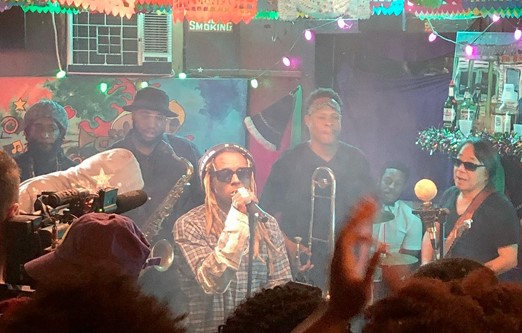 Lil Wayne and ESPN's relationship goes way back. The two have already collaborated on multiple projects including freestyling on the Sports Center Theme Song and working with Wale on the First Take promo track 'Running Back'.
Of course, Weezy regularly appears on ESPN shows with his Sports takes. It looks like the veteran rapper is expanding his relationship as he has reportedly shot a commercial for the network recently featuring a new song. The actual track or the ad isn't here yet but we get a sneak peek at it with some behind the scenes footage.
You can hear a portion of the song in the clip below (thanks LWHQ). It sounds interesting so far.