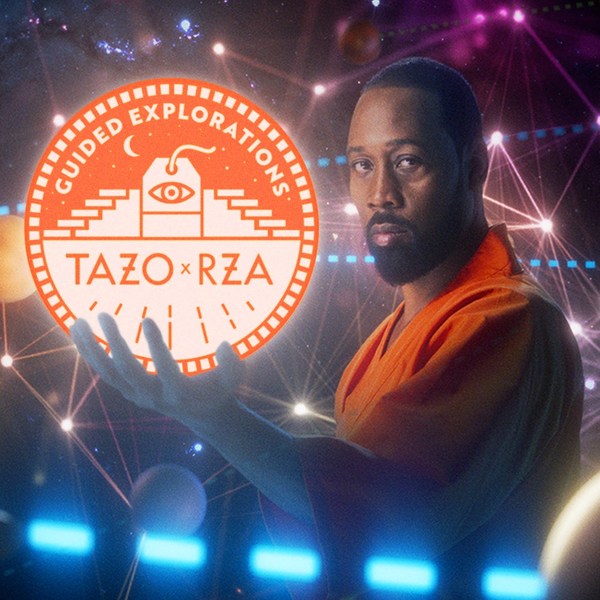 RZA has done something unique by producing a meditative EP called Guided Explorations in collaboration with Tazo tea.
Described as a "five-part Zen audio experience," the project features 5 songs in addition to an intro where the Wu-Tang Clan legend encourages the listener to "grab some tea, find a comfortable, seated position, and prepare to unlock [their] hidden powers." It features music and teachings from RZA to help fans tackle creative challenges or obstacles they may face in various aspects of life, while providing them with inspirational spoken word guidance.
"To achieve Zen means reaching an individual awareness level that enables us all to receive the inspiration and positive energy needed to take away from any given situation," said RZA. "By working with TAZO to guide Camp TAZO: Zen and release the Guided Explorations experience, I aim to help people from all walks of life achieve their own Zen, and in turn, de-stagnate and unlock the creative abilities from within."
Listen to the project below. RZA's new film Cut Throat City, featuring T.I., Wesley Snipes, Ethan Hawke, Shameik Moore, and Terrence Howard, comes to theaters on April 10th.