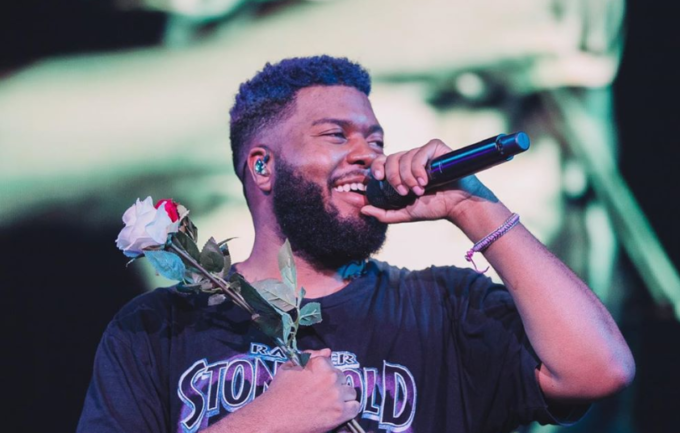 Khalid is giving fans something to enjoy while everybody is home because of the Coronavirus quarantine.
The singer has dropped a "rough" acoustic song called 'Wildflower' where he sings, "See the signs, crack the code / The time will pass, that I know / Love will grow like a wildflower." Khalid also shared the message: "love u guys be safe. vibes for the quarantine."
Listen to it below. Back in February, he shared his latest single 'Know Your Worth' produced by Disclosure.