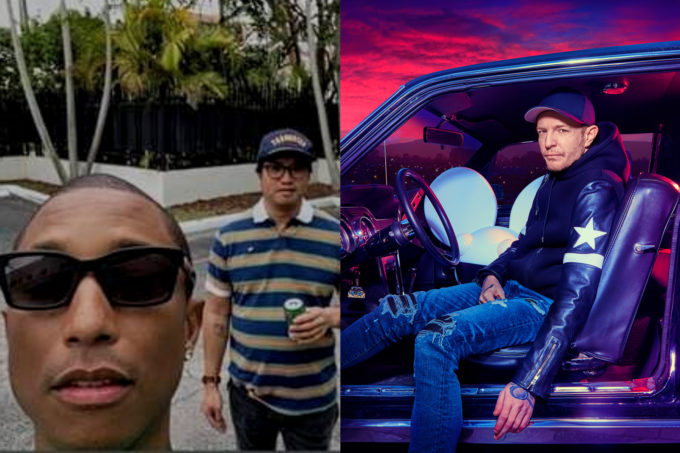 deadmau5 and The Neptunes have joined forces for a new single titled 'Pomegranate'.
According the press release, the song was created during Art Basel Miami in December last year after the three artists got together at North Miami's Criteria Recording Studios for a secret studio session. The smooth song has some nice electronic basslines and Pharrell's singing as well as Neptunes' touch on it make it a solid listen.
"The track without Pharrell singing on it has actually been kicking around for 5 years just kinda sitting in my burner pile of ideas, said Deadmau5 to Zane Lowe on Apple Music. "I caught wind of them getting the band back together last year…and Pharrell had a listen to that old demo then we met up in the studio in Miami." Listen below.
Pharrell + Chad Hugo revealed back in January that they were officially back together as The Neptunes, working on a bunch of stuff. They also teased possible upcoming work with Jay-Z and Lil Nas X.