HipHop-N-More has always thrived to showcase new talent from across the world in order to give back to the artist community. In 2012, we launched Saturday Spotlight, a series where we highlighted new (and mostly unsigned) artists on our outlet.
Even though we have continued to cover upcoming artists to the best of our ability, for the past year and a half, Saturday Spotlight has been on a hiatus. However, we are happy to bring it back today in its full fledged form, fulfilling the demand of hundreds of unsigned artists who have contacted us almost daily over email and social media since we gave it a break in 2019.
This is how it works: upcoming artists (you can be a rapper, singer or producer) will be able to submit music to us through email. We will go through as many submissions as possible from Sunday to Friday, and pick the two out of the lot for coverage every Saturday. Full details regarding rules are mentioned below but you can also find all guidelines on our submissions page. Note: if you have not been covered by an outlet before, you will get priority over other submissions.
Through Saturday Spotlight, we have discovered some amazing talent in the past including Russ, Ty Dolla Sign, Mez, IDK, Victoria Monét and Trap Beckham to name just a few. In most cases, coverage on HHNM was their first look among media outlets. We are hoping to discover the next crop with the relaunch of the platform today.
In addition, we have also launched our Spotify Playlist where all songs picked through the series will be added each Saturday — follow it here to keep updated.
Saturday Spotlight submission process: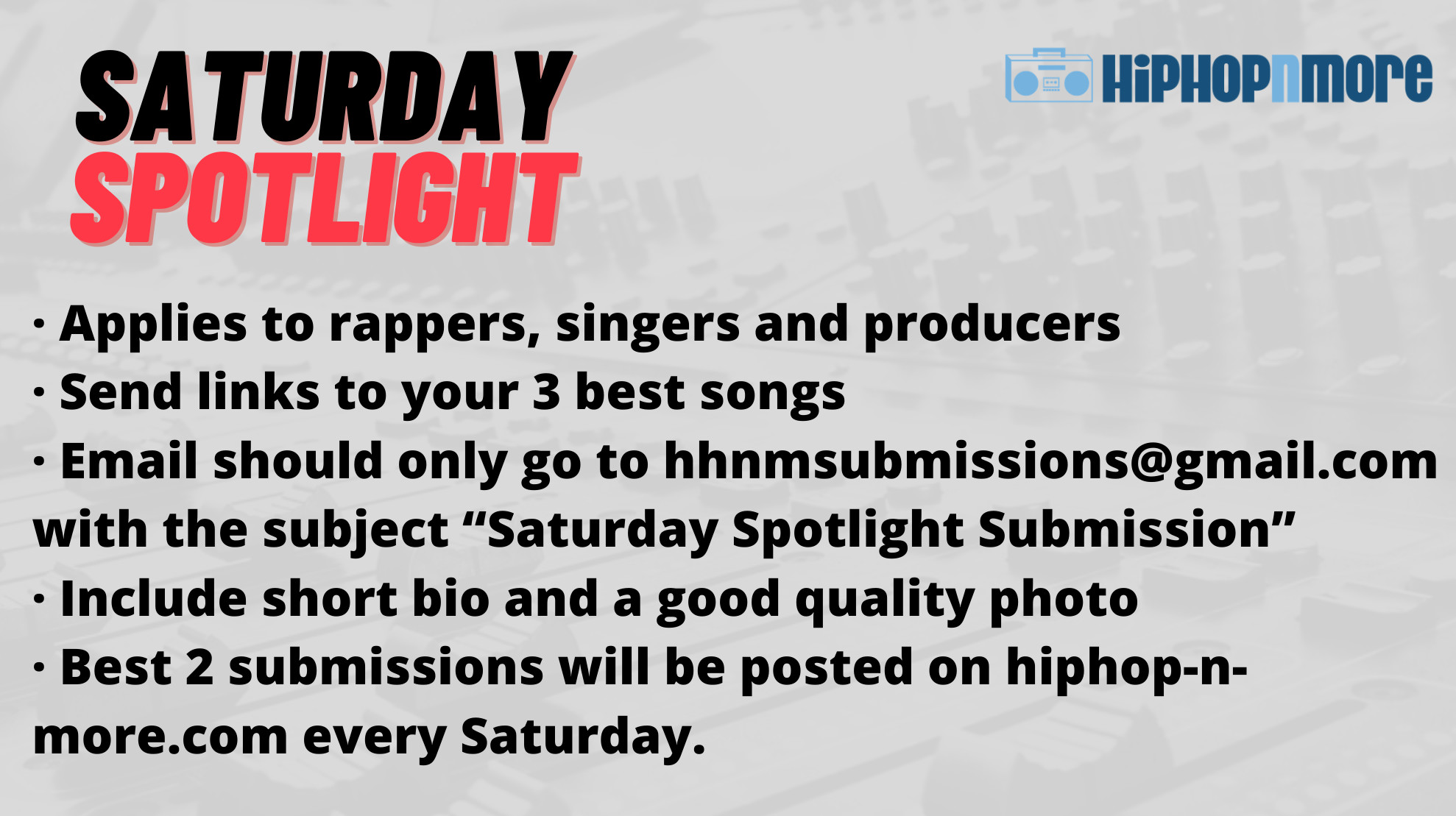 If you're looking to promote your music through banner ads, social media or the like, you can contact us here.